Description
USB-C 5-in-1 Hub

PC with Versatility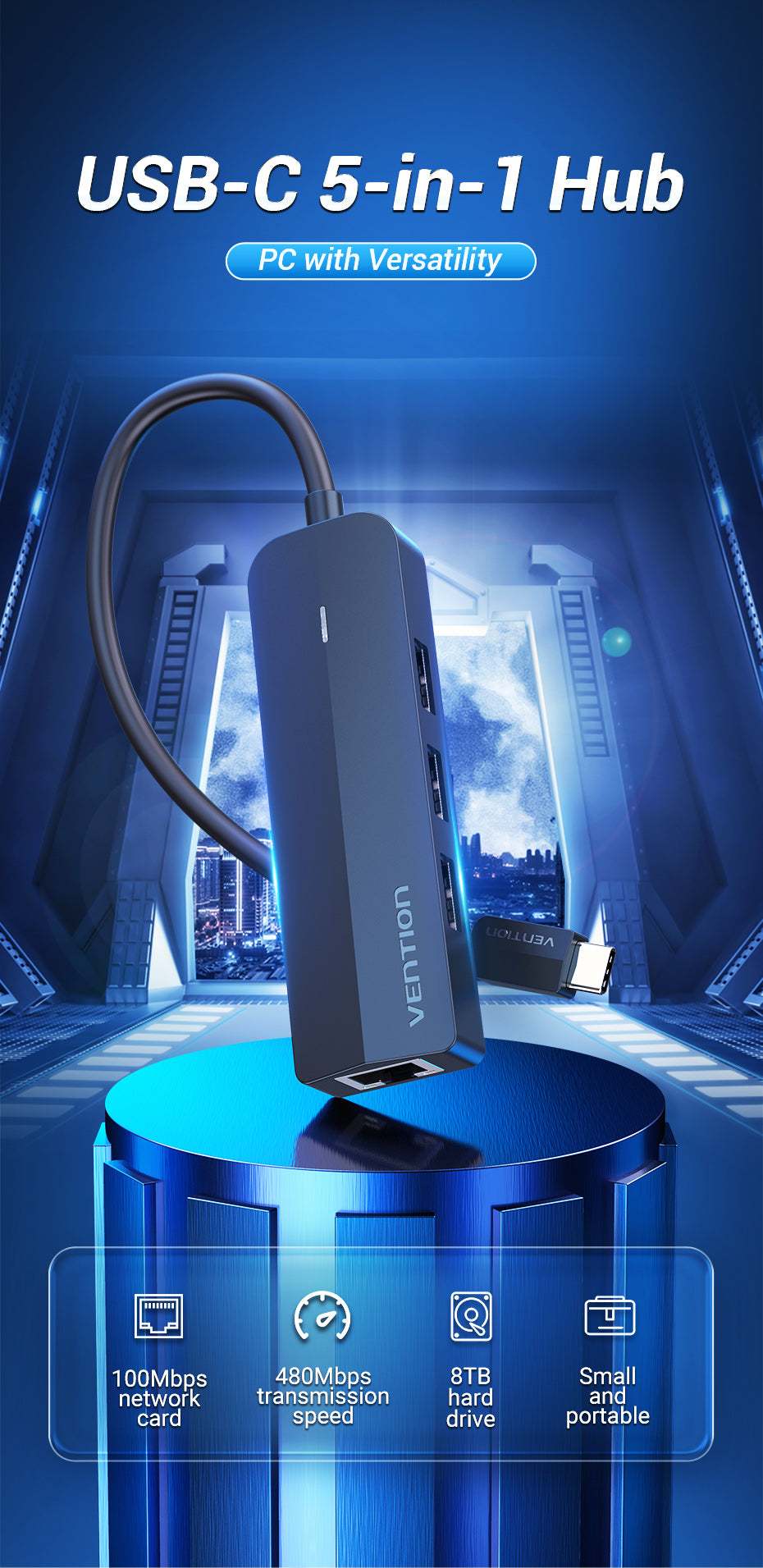 Excellent Scalability

Fulfill your multiple needs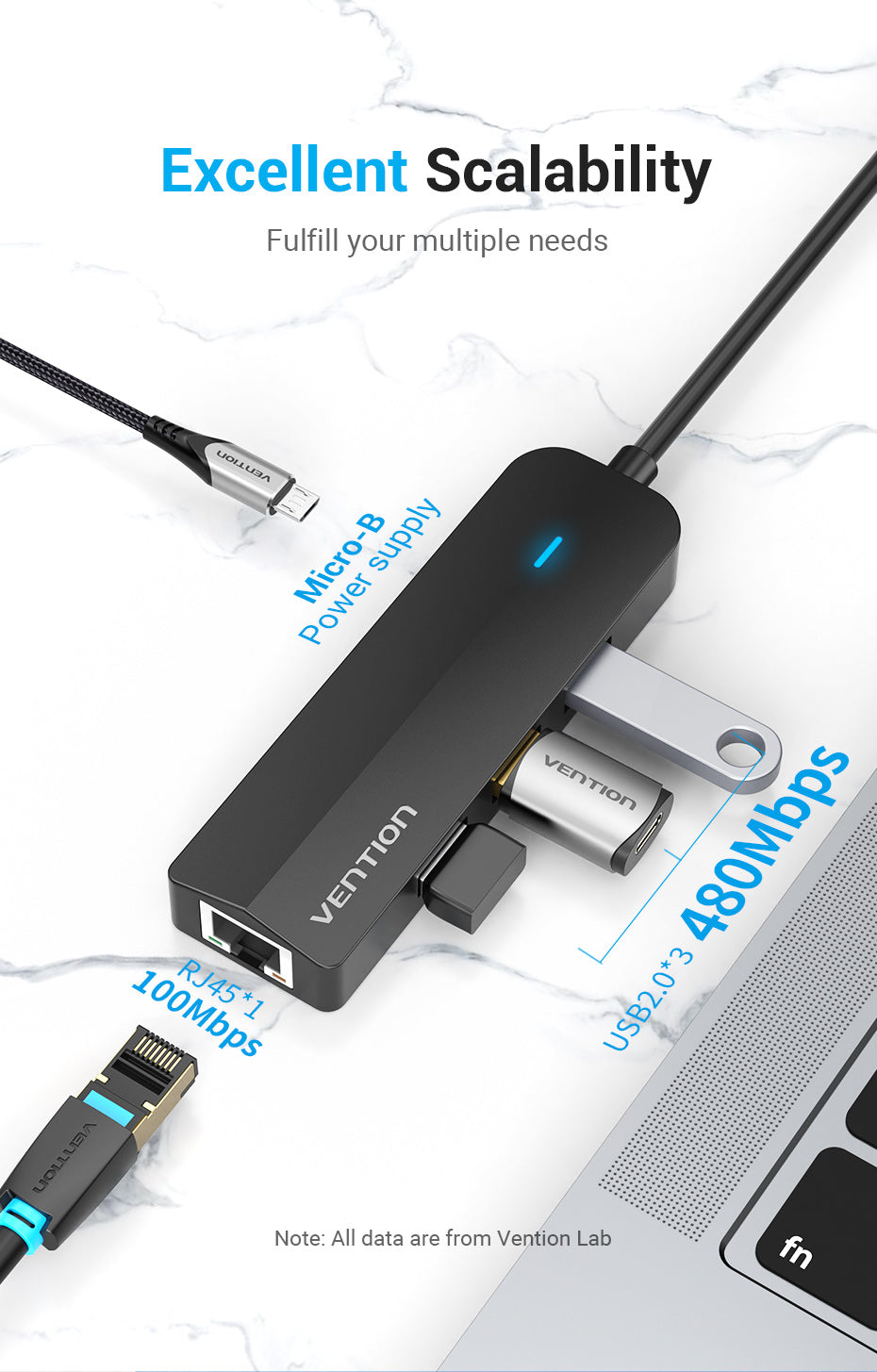 Access to 8TB Hard Disk

By external power supply easily drive large capacity hard disk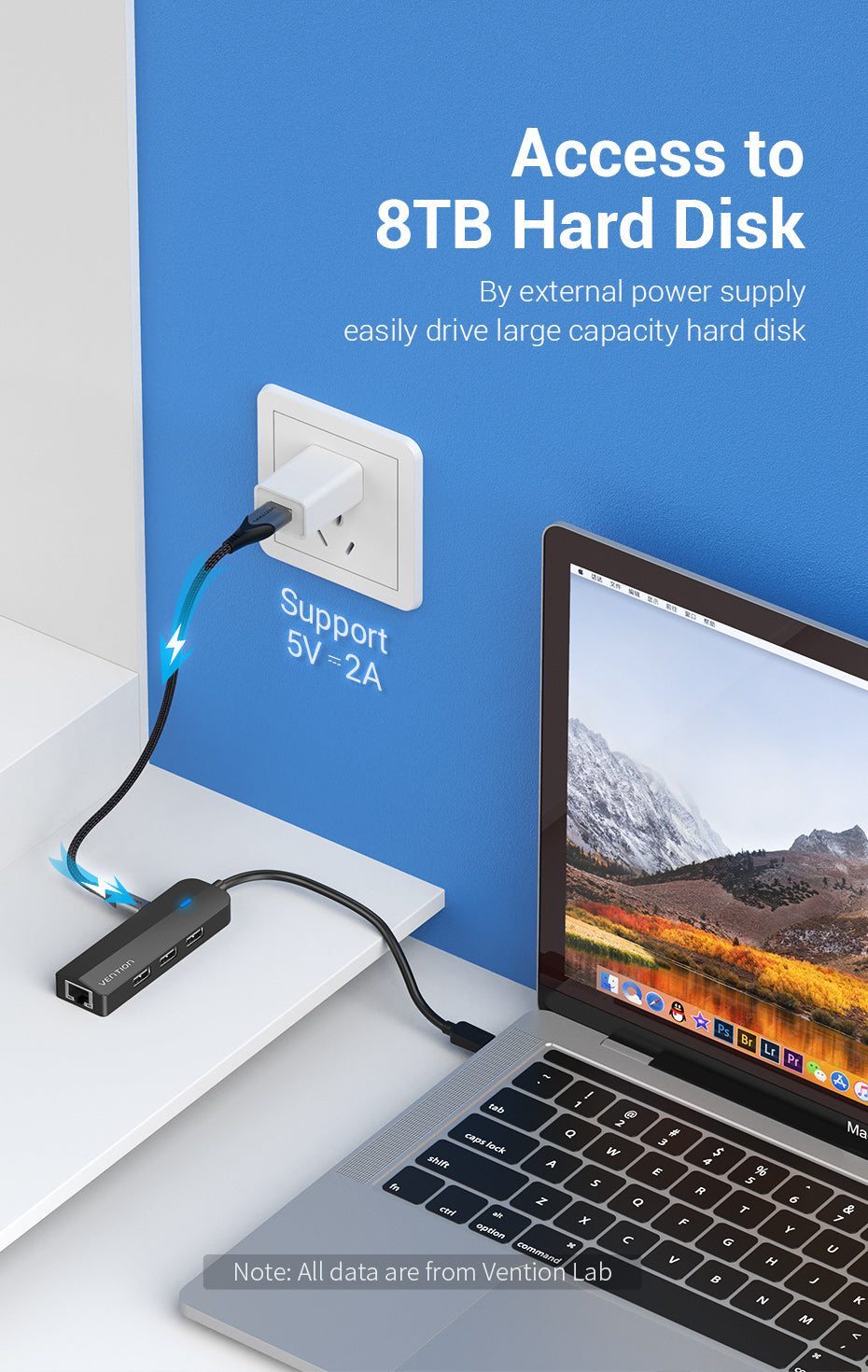 No Delay for Mouse Connection
Flexible operation for game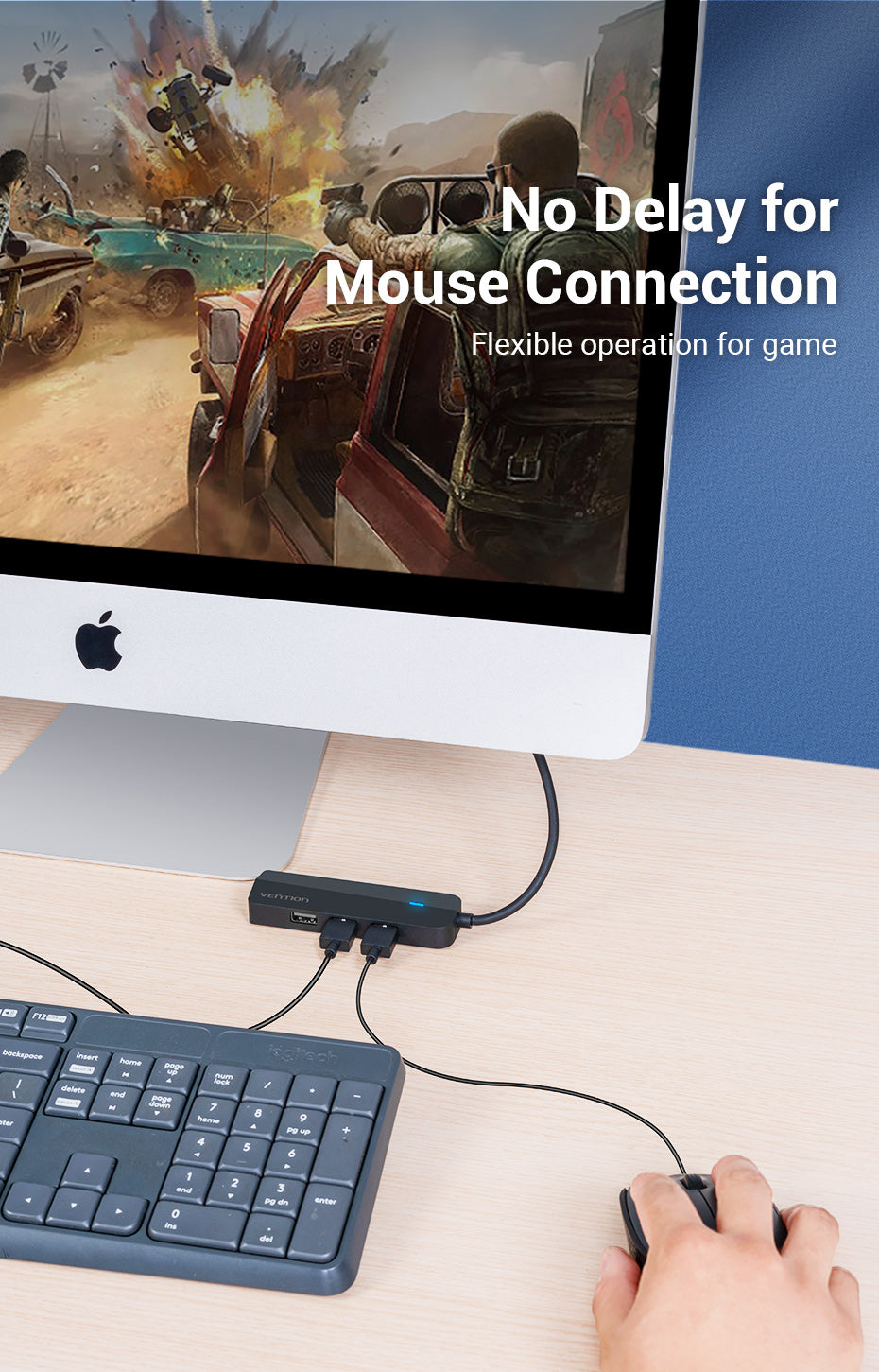 USB Interface

3 USB Ports

Support simultaneous connection for multiple USB devices with atheoretical transmission speed of 480Mbps.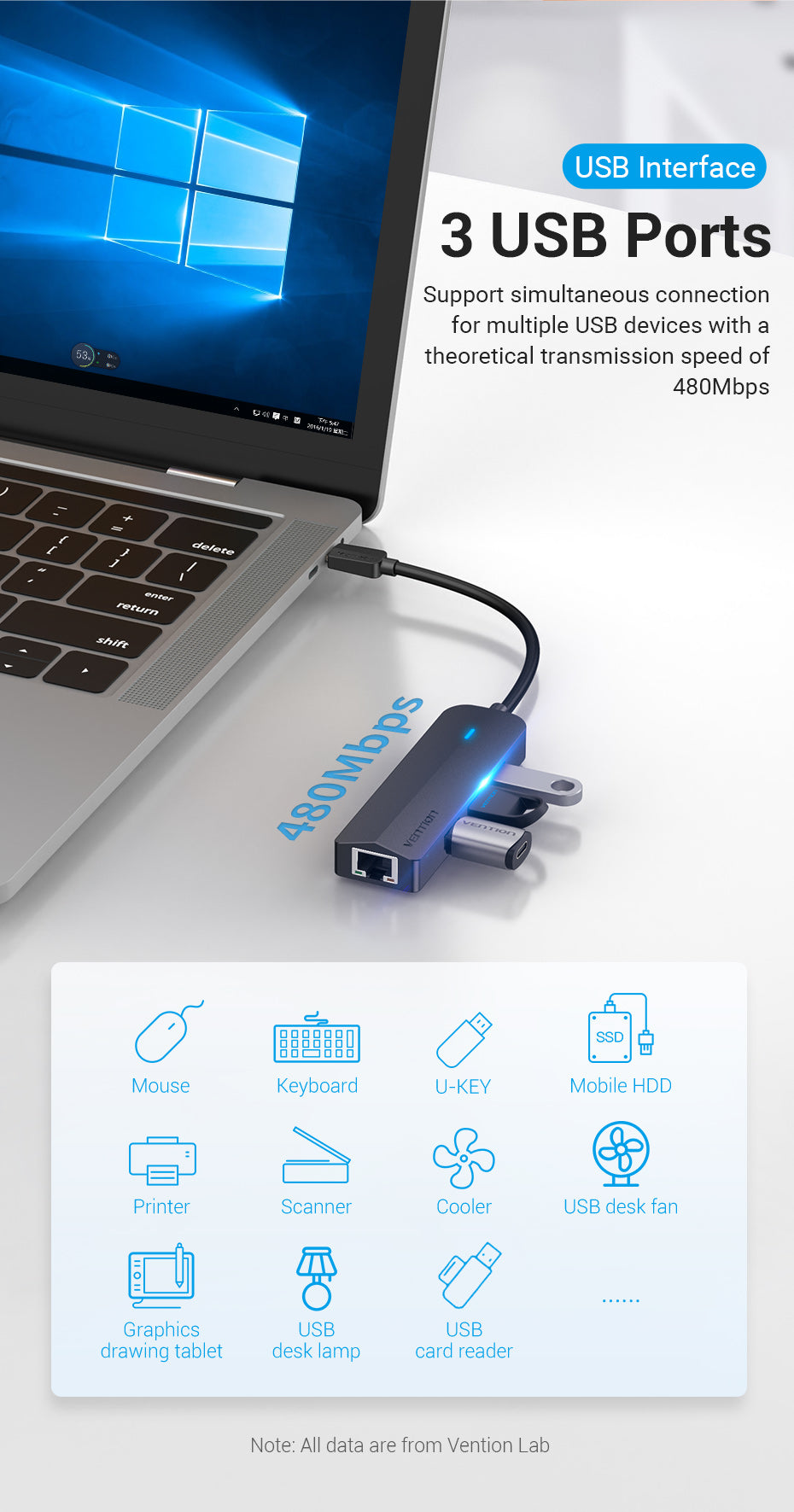 RJ45 Network Port
Stable Network Connection

100Mbps wired networkefficient office and gaming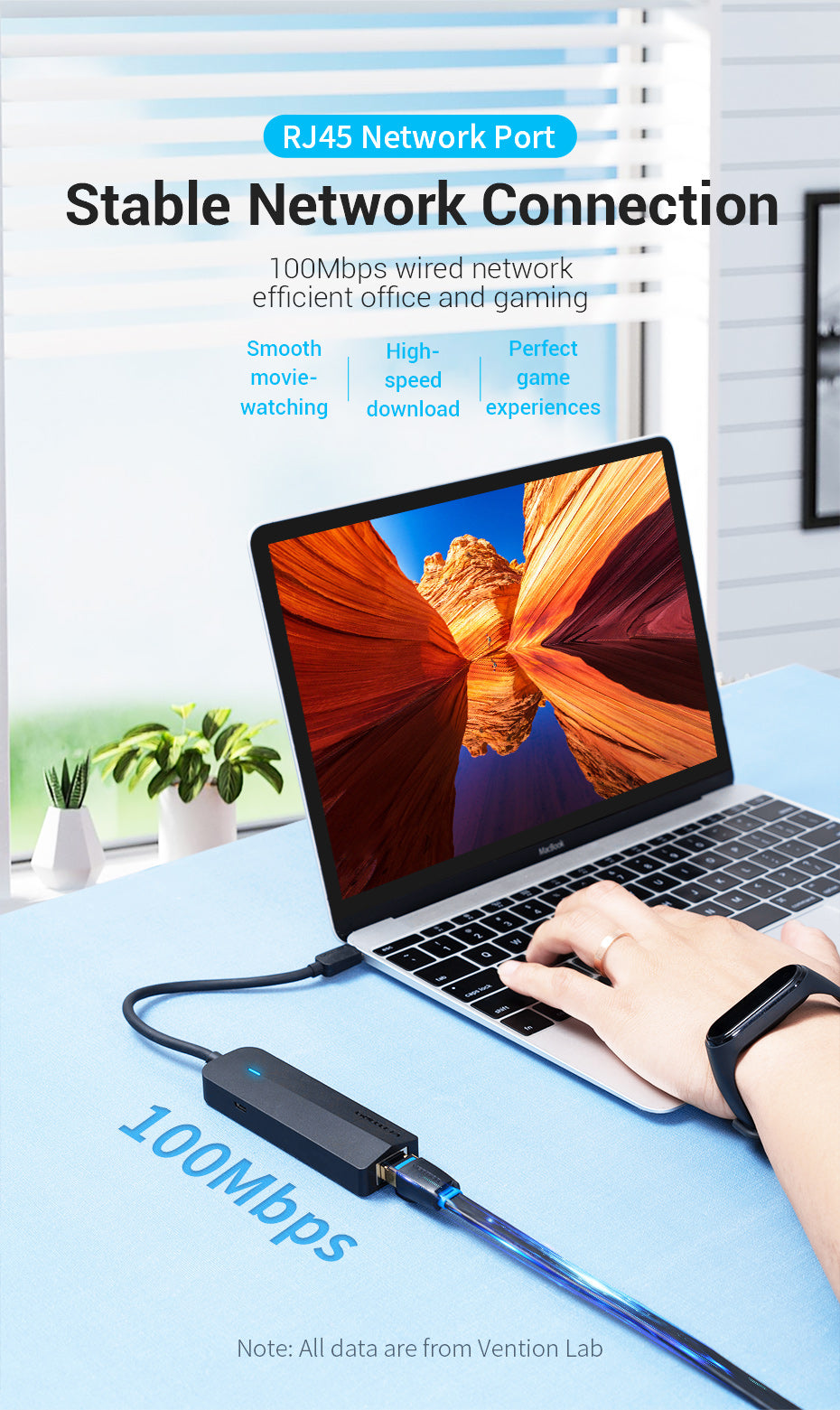 No Lag in Movie-watching

New iPad Pro equipped with wired networkmore stable than Wi-Fi connection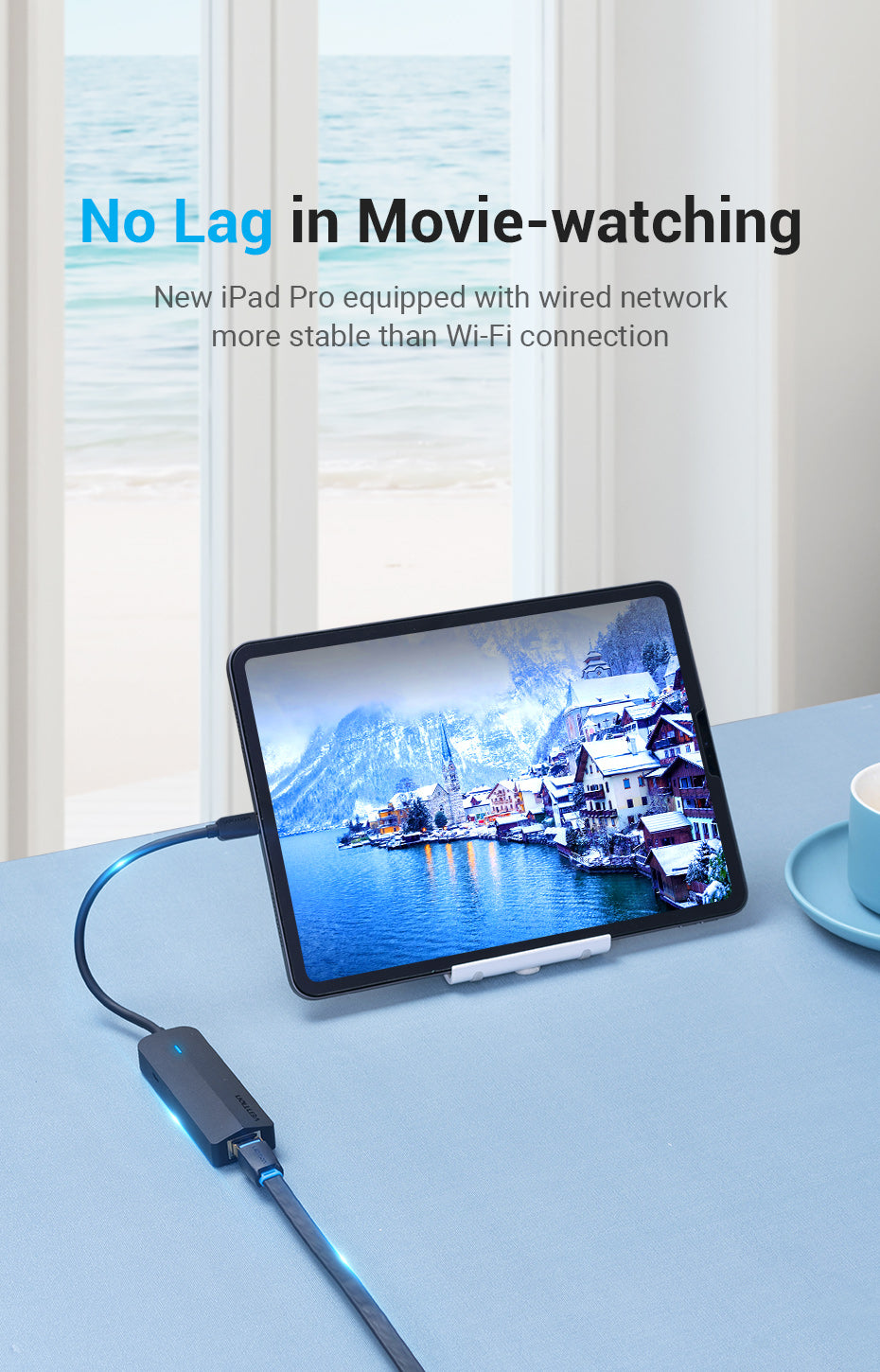 4 Ports Expansion

Simultaneous connection of 100M LAN cable and 3 USB devices.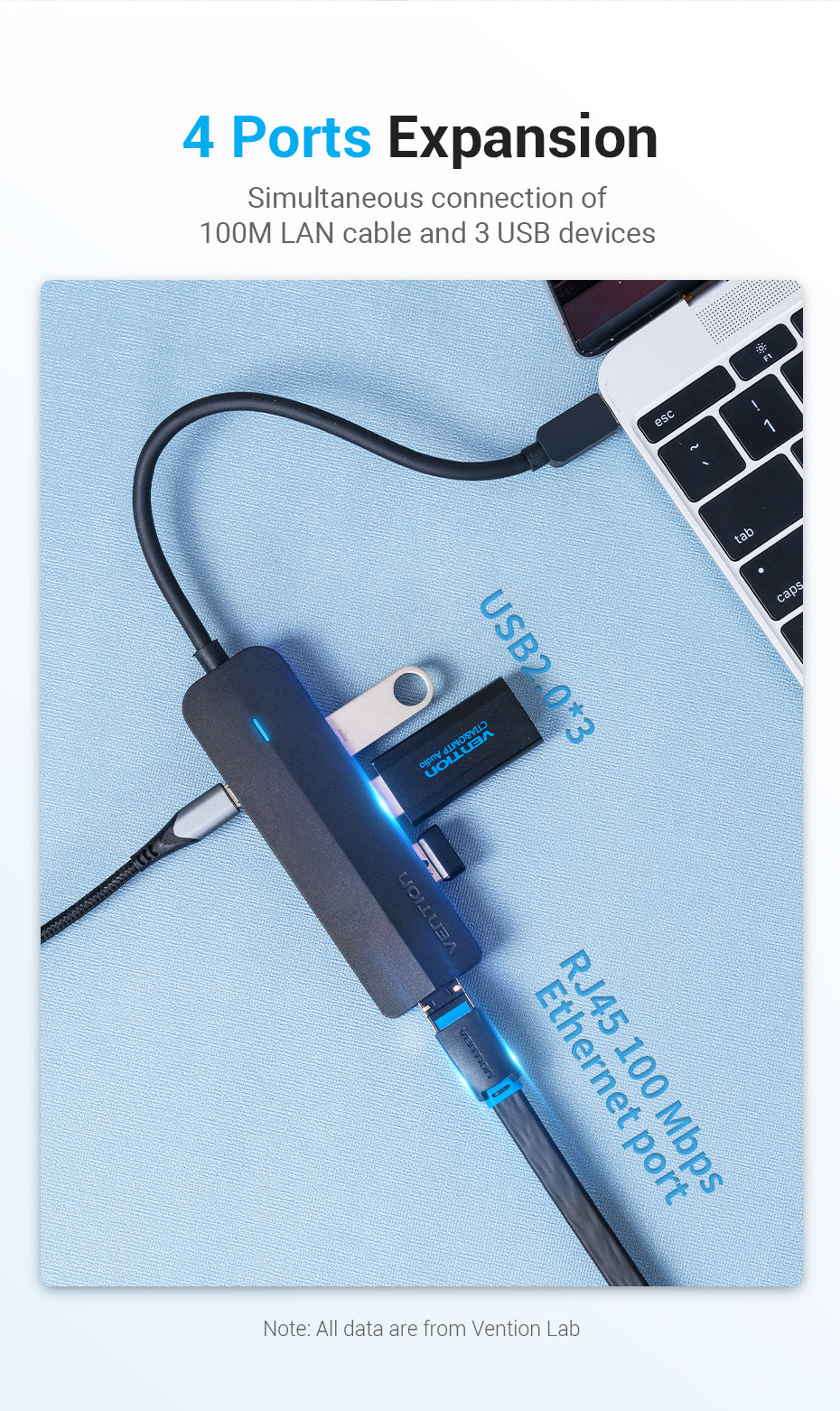 For USB-C Interface

Applicable for PC, phone, tablet which adopted USB-C interface.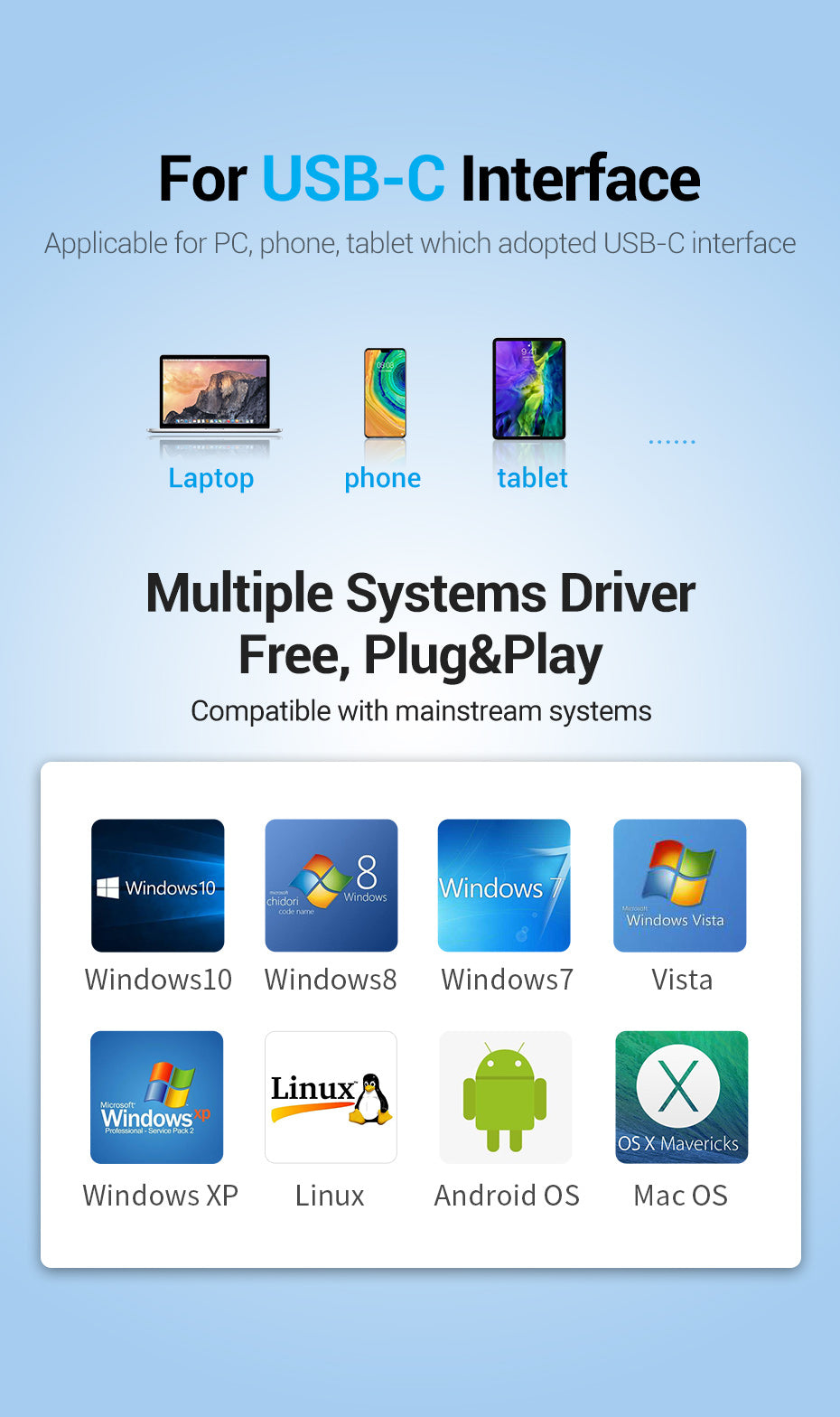 Applicable USB-C Devices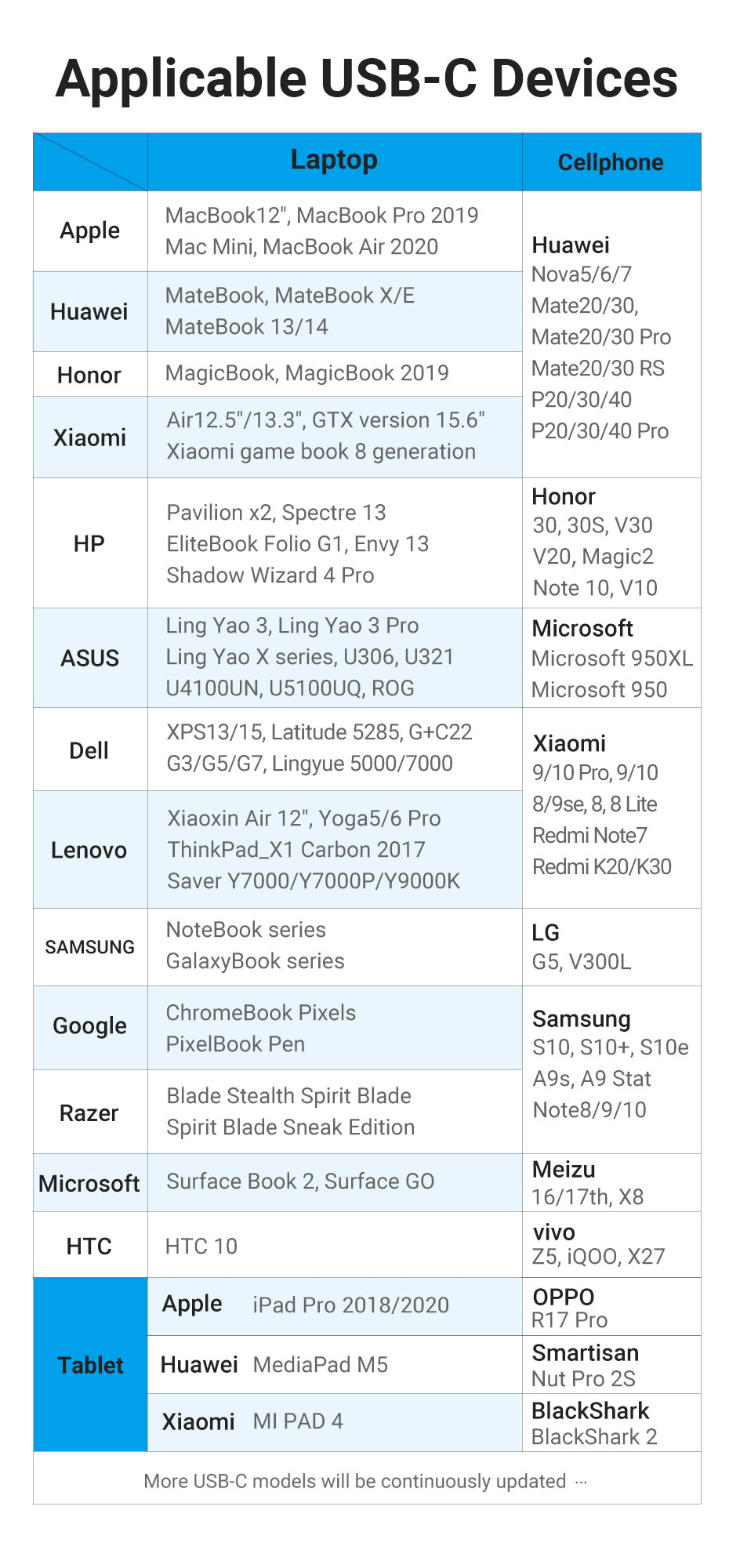 Blue Indicator Light

Check operating status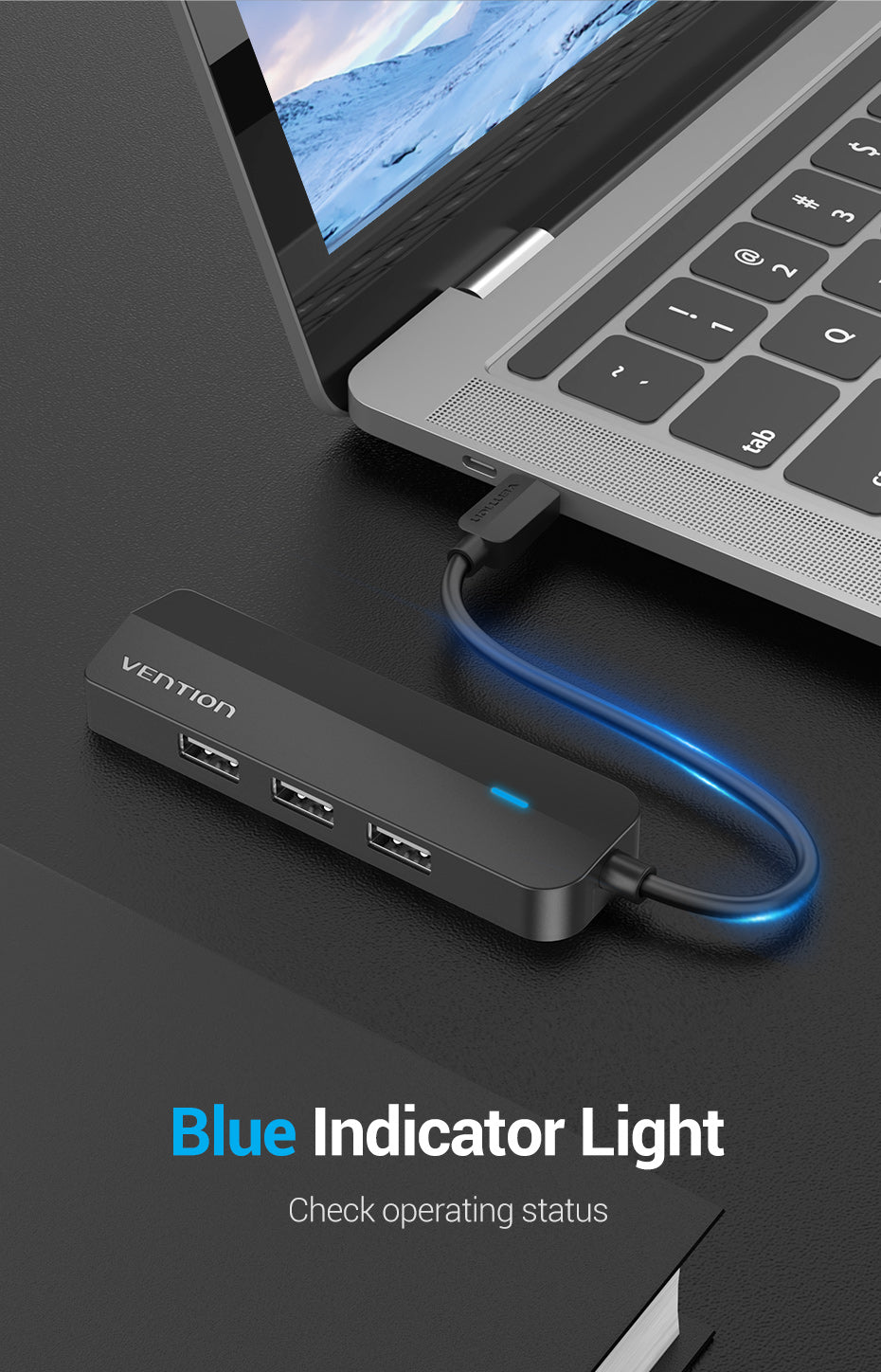 Exquisite Details
1. Anti-interference

Tinned copper wirealuminum foil + metal shieldingTPE covering
Notice: The internal chip/circuitboard is a rendering, please in kind prevail
2. ABS shell

High temperature resistance wear-resistance
3. Anti-breakage
Tough TPE material 4.8mm bold wire
4. Portable

Easy to carry around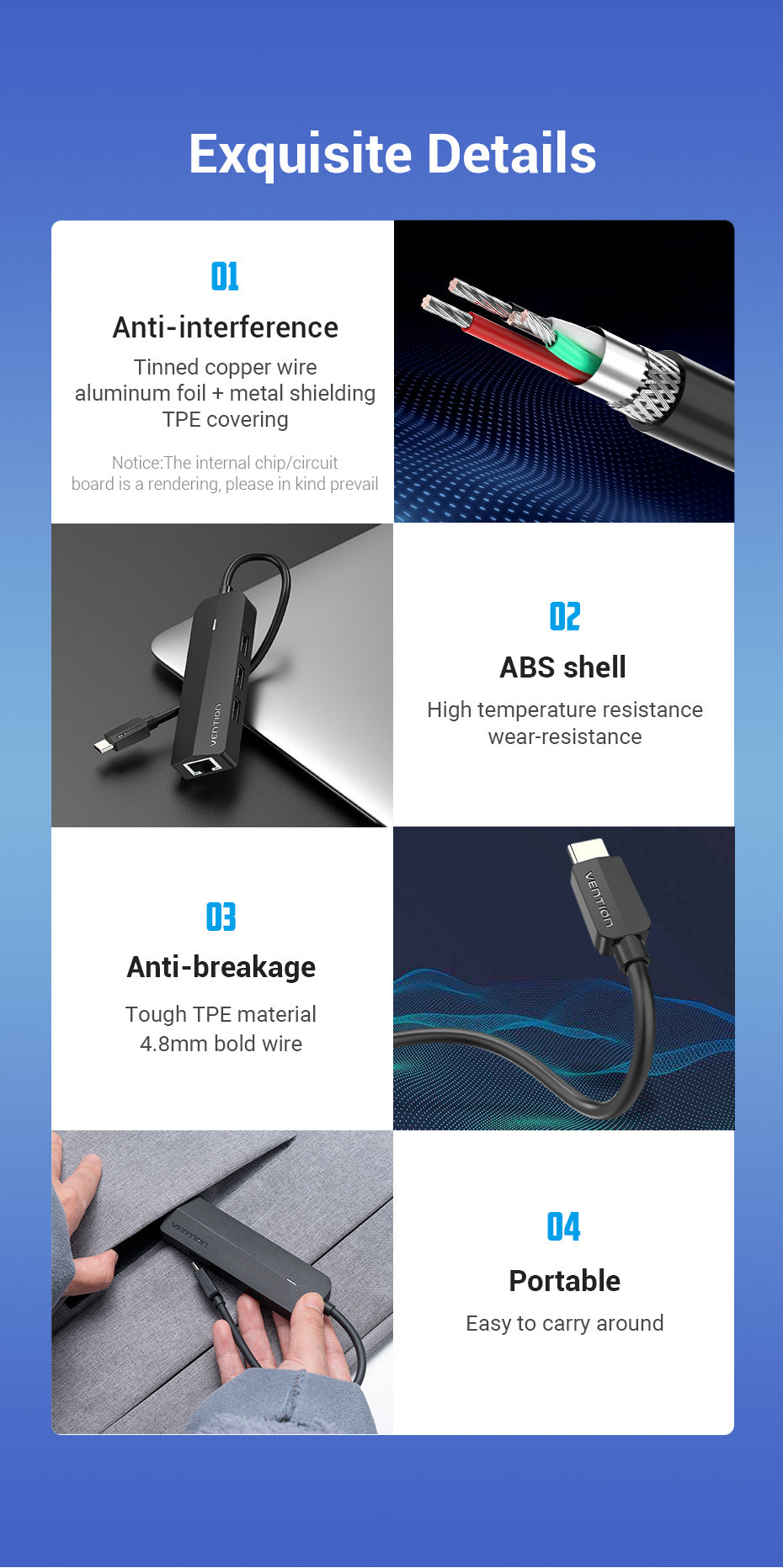 Product Parameters
Brand: Vention
Name: USB-C to USB 2.0x3+RJ45+Micro-B HUB
Model: TGOBB
Color: Black
Interface: USB 2.0-C Male/USB 2.0 Female/RJ45 Female/Micro-B FemaleInterface Technics: Nickel-plated
USB Transmission Speed: 480Mbps
Network Type: IPv4/IPv6
Rated power supply: 5V---2A
Conductor: Tinned Copper
Shell: ABS
Shielding: Aluminum Foil+Metal Braided
Jacket: TPE
AWG: 24+30AWG
OD: 4.8mm
Length: 0.15m
Warranty: 1 Year
Packing: Color Box