Introduction
In April 2023, Vention showcased its products at the Global Sources Consumer Electronics Exhibition (April 11-14) and the Global Sources Mobile Electronics Exhibition (April 18-21) held at the Asia World-Expo in Hong Kong. These exhibitions are organized by Global Sources, an internationally recognized B2B sourcing platform with over 50 years of experience in driving global trade. In this report, we will provide a comprehensive overview of our experience, including the products we featured, the visitors we engaged with, and the award we received.
Exhibition Overview
At the Consumer Electronics & Mobile Electronics Exhibition, we showcased our latest products, including an 8K high-definition lineup, 140W GaN charging kits, 12-in-1 docking stations, and true wireless Bluetooth earbuds. We received a lot of positive feedback on the quality of our products, and many visitors expressed interest in forming partnerships with us. Our team was excited to showcase our innovative product designs and high-quality materials, which resonated with many visitors.
Awards
This year marks the 20th anniversary of the Global Sources Exhibitions, and Vention is proud to have participated and received the China Export Enterprise Achievement Award from Global Sources.
Vention's CEO, Andrew Huang, graciously accepted the award on behalf of the company. This award underscores Vention's commitment to providing high-quality products and services to customers worldwide, and it is an honor to have our efforts recognized by Global Sources. We are grateful for this recognition and it will serve as a driving force for us to continue our progress.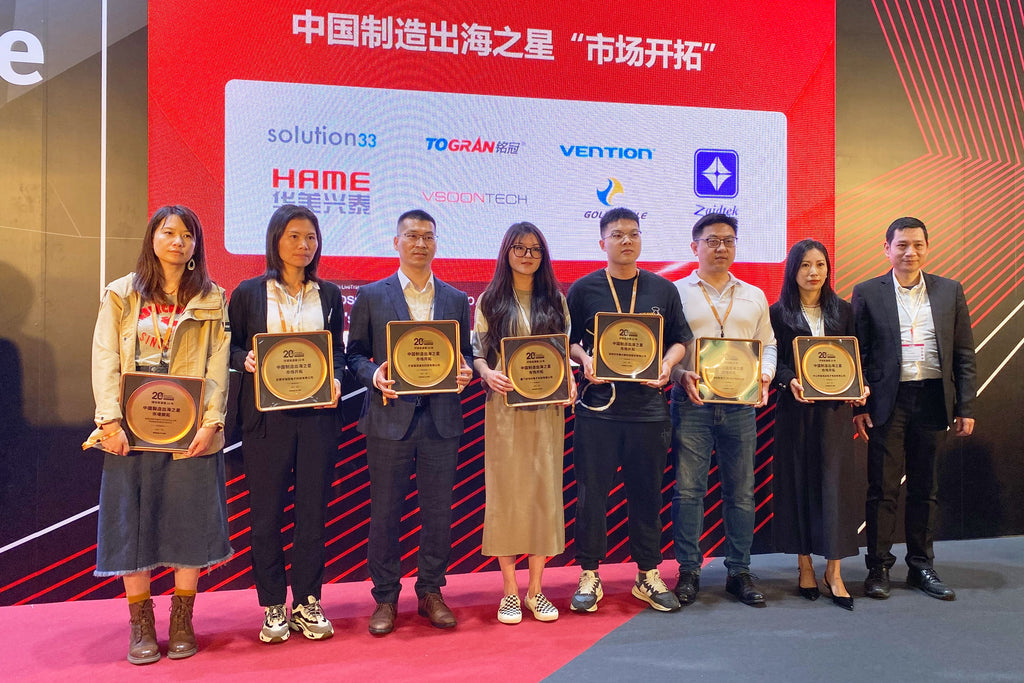 Exhibition Summary
At the Global Sources Hong Kong Show, we had the chance to meet with potential customers and partners from different regions, learn about the latest industry trends and developments, and receive recognition for our achievements.
We will continue to adhere to our customer-centric principle and strive to continuously innovate and enhance our products and services, always with the aim of providing our customers with the best possible experience. We are looking forward to the opportunity to reconnect with everyone at the next exhibition.