One of the most crucial features you may consider before purchasing a smartphone is the battery capacity and the charging speed. You'd want a device that takes only a few minutes to provide enough power to support smartphone usage for a long time.
Sometimes, fast-charging technology can be installed into your gadget by default. However, the accessories you utilize to charge it go a long way in deciding how quickly or slowly your smartphone charges.
 Cables vary in length, durability, price, how fast your device charges, etc. Therefore, choosing the right cable that charges your phone in minutes instead of hours is good.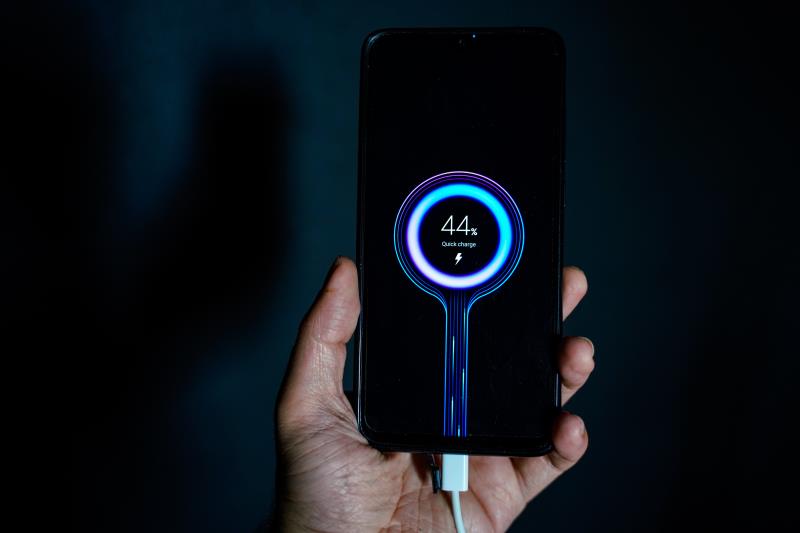 Fast-charging Cables Vs. Regular Cables
USB cables significantly impact how swiftly your device's battery fully charges. If you want your device to charge faster with quick charging technology, you must ensure the charging power and cable you use are fast.
 Ideally, there are various types of USB cables, but you may be unable to distinguish them physically. So how do you determine a regular USB cable from a fast-charging cable? Here are some notable differences:
The first difference is the amount of power they send to your device's battery within a specific time. Fast-charging cables transmit more power than regular cables to charge your battery quicker.
 Regular USB cables send around 2.5 Watts of power to your gadget's battery, while fast-charging cables can send as high as 120 watts, powering up phones in half an hour or one hour.   
If you have a fast-charging adapter and use a standard USB cable to charge your device, the cable won't charge your device faster. This is due to the regular cable's limited power to your android devices.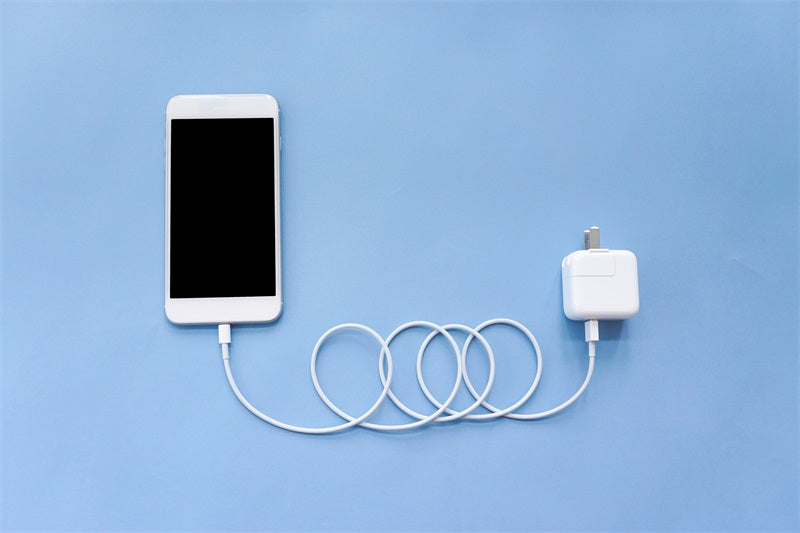 the standard wires in regular cables can transmit around 0.5A of current, while fasters charges carry more than 2.0A.
Reasons Why Fast-charging Cables are Fast
As mentioned earlier, a charging cable's speed depends on how much power it's designed to carry. Additionally, it's equally dependent on the size of the wire inside the cable. Ideally, larger wire transfers are more current.
Regular USB cables have standard-sized 28 gauge wires, while quick charging cables have thicker wires that enable more current supply simultaneously.
Determining Fast-charging Cables
There are various types of cables; however, they don't have specific features to distinguish fast charging from regular ones. Thankfully, there are some ways you can quickly identify a fast-charging cable when you're buying one for your smartphone. Below are some tips for consideration:
1.
 

Examine the Cable Amperage

One of the most significant differences between a regular cable and a fast-charging cable is the amperage it supports. A standard cable carries approximately 0.5 A, while a fast-charging USB cable carries at least 2A. Therefore, when buying a new USB cable, ensure you go for the one with higher amperes that enables your device to charge rapidly.   
2.
 

Check the Description

Most cable manufacturers make it easy to identify a fast-charging cable by including it in the label. Therefore, before spending your hard-earned money on any cable, check the cable branding, description, or label for anything that indicates that the cable charges faster.

Check for a description written fast-charging or quick charge 2.0 or 3.0. All these fast-charging technologies slightly differ; therefore, confirm the one that charges your device. Examine the label in the original box to verify its compatibility with fast-charging standards.

Moreover, if you see an "SS" mark on the connector head, which stands for super speed, it confirms that the cable supports fast-charging and high data transfer speeds.
3.
 

Go For the Thicker Cables

Fast-charging cables are thicker than regular cables since they carry a strong electrical current; thus have thick wires inside. It's assumed chiefly that thicker cables charge faster than their slim counterparts.

However, this isn't always true, but you may have to consider other factors before settling on the thickness. If a cable is thicker than a regular USB cable, it'll have a higher charging speed.   
4.
 

Purchase from Certified Stores

Certified stores save you from the hassle of differentiating and identifying fast-charging cables. It'd be best to go to your smartphone's manufacturer store since you're sure they have specific and genuine cables that'll charge your phone faster.

For that reason, buy cables from certified stores to save time choosing fast chargers from the numerous options and obtain legit USB cables.     
5.
 

Check the Power Delivery Rating

Although a USB cable may support quick charging, it may not be sufficient for all devices. Generally, a standard USB type-C carries a power delivery of 60 watts. This is adequate for most tablets and cell phones.
6.
 

Check the Voltage and Power Output

Another way to identify a fast-charging cable is to check the voltage and power output. A USB cable with a power output of 12V, 9V, 5V, or 2,000mA is an excellent sign of a faster charger. Most phones and other devices can handle 5V or 2.4A; thus, a cable with the above output can support fast charging.

On the contrary, a power output below 1,000mAh signifies a slow charger. As mentioned above, fast-charging cables carry at least 2A voltage, but you may have to determine the exact current ideal for fast-charging your device. Type C cable offers a maximum data transfer speed of around 12Mbps.
7.
 

Connect Your Device

A quick way to identify a fast charger is to connect it to your device. A fast USB cable displays a lightning bolt in the charging symbol of your smartphone. But if this isn't clear, you can confirm it in your battery setting by looking for "fast charging." This can only work if your device supports fast-charging technology.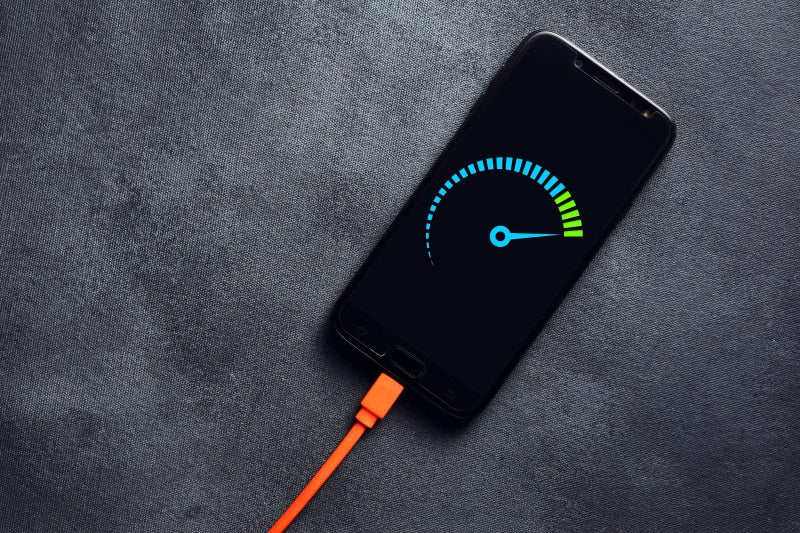 Conclusion
In the current technology, fast-charging cables are a must-have accessory. They enable you to charge your apple devices or android phones quickly. However, you may be unable to determine a fast-charging cable physically.
Fortunately, there are some features you can consider in a cable and distinguish its charging speed. Use the above features to identify a lightning cable, charge your phone faster, and have long-term battery health.