Description
4K HDMI Bi-Directional Switcher
2 in 1 out/1 in 2 out
4K@60Hz 3D VisualEffect
Plug & Play HDMI Source Powered
Audio &Video in Sync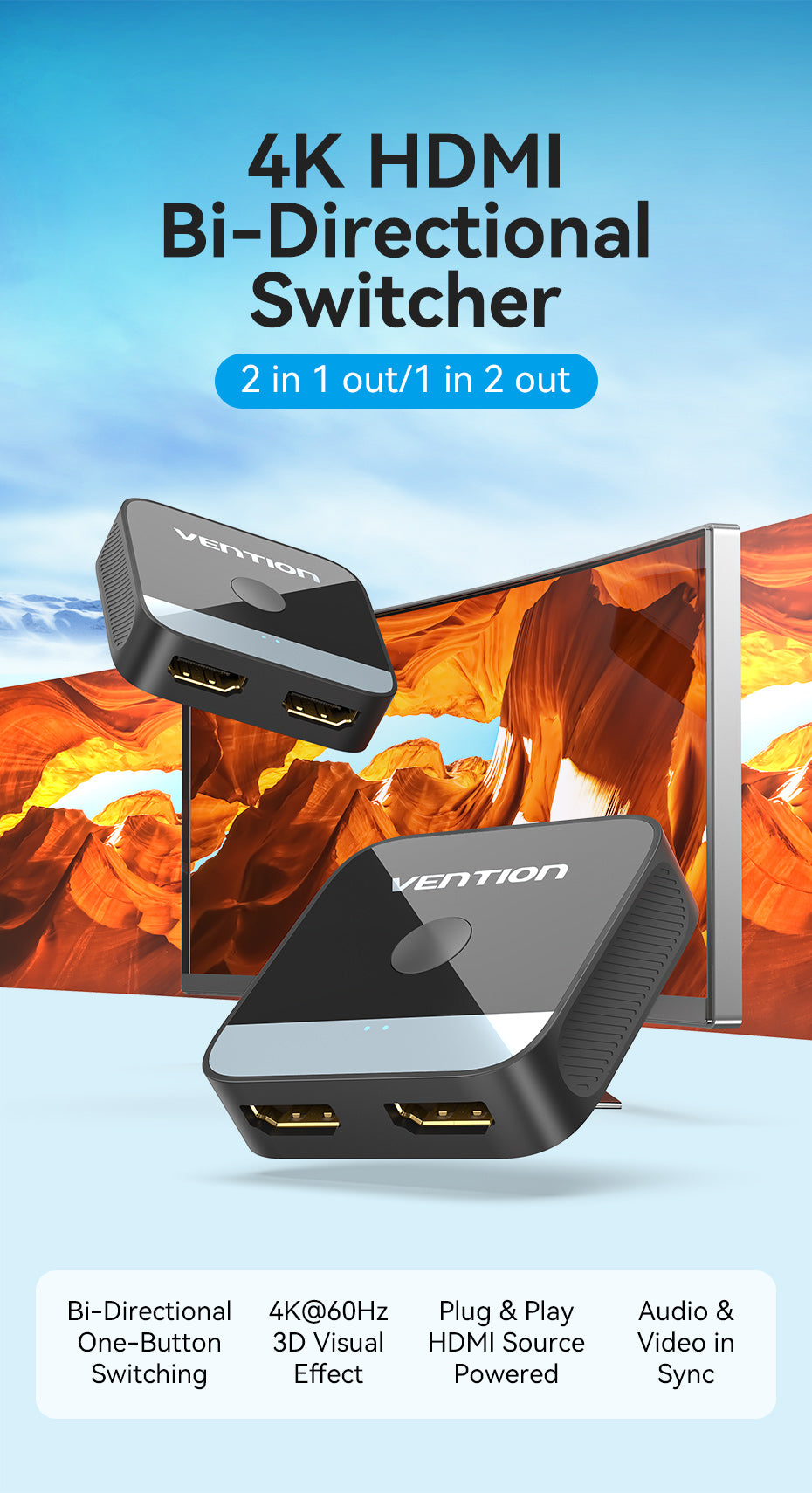 1 in 2 out mode
Note: Press the switch button to choose between two devices.
Two screens cannot display at the same time.
2 in 1 out mode
Connect computer and game console to a display. To expand your game screen.
Connect set-top boxand game consoleto a display. Enjoy videos and gameson a larger screen.

Dual Modes
Mode-1 in 2 out
1 HDMI signal source to 2 HDMI display
Mode-2 in 1 out
2 HDMI video sources to 1 HDMI display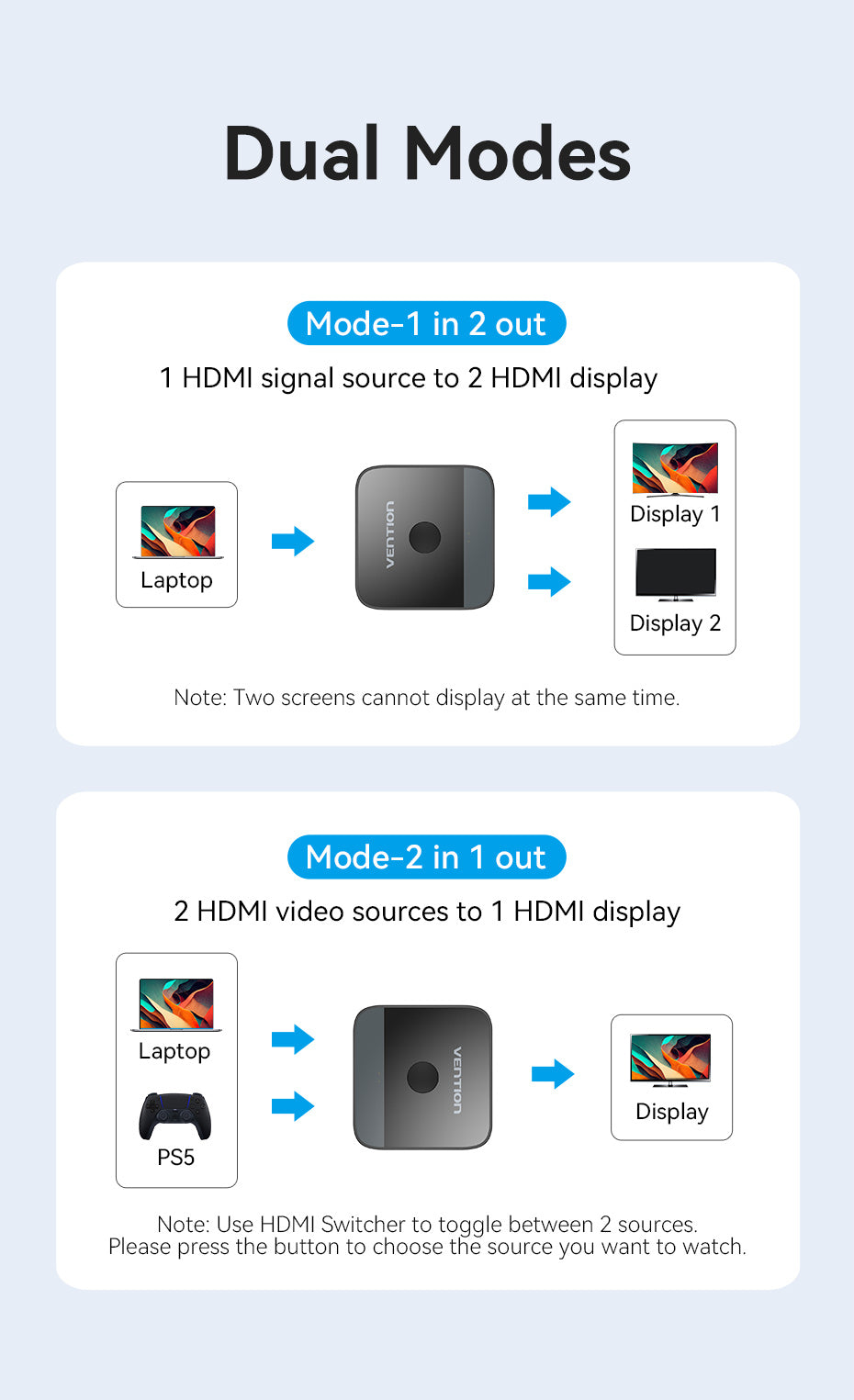 One-Button Switching
All you need is a simple switch to choose between two input/output devices.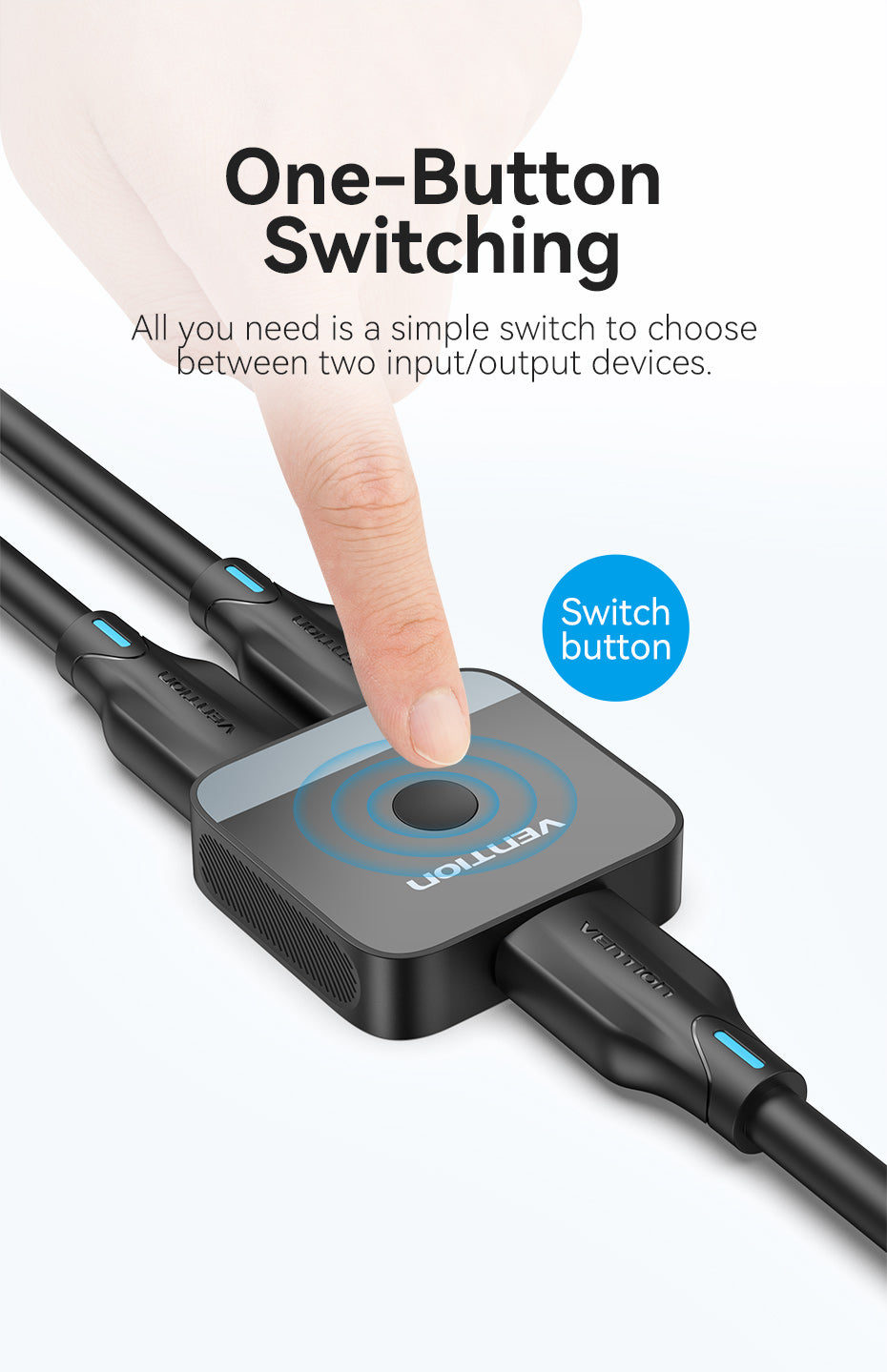 Plug & Play
It is powered by the HDMl source, so no external power supply is required.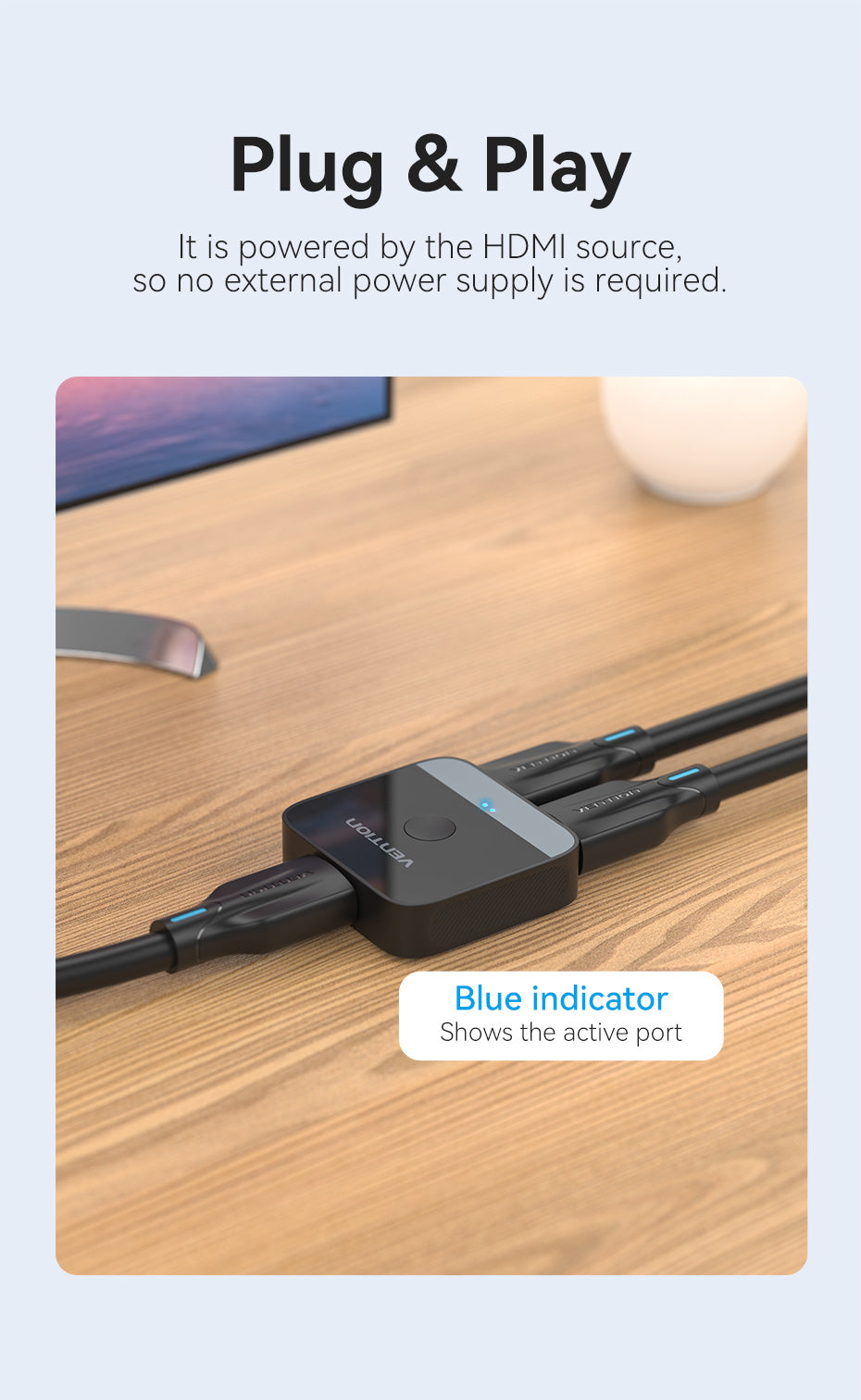 Stable Signal Transmission Within 30 m
According to different wire gauges, the resolution has corresponding standards.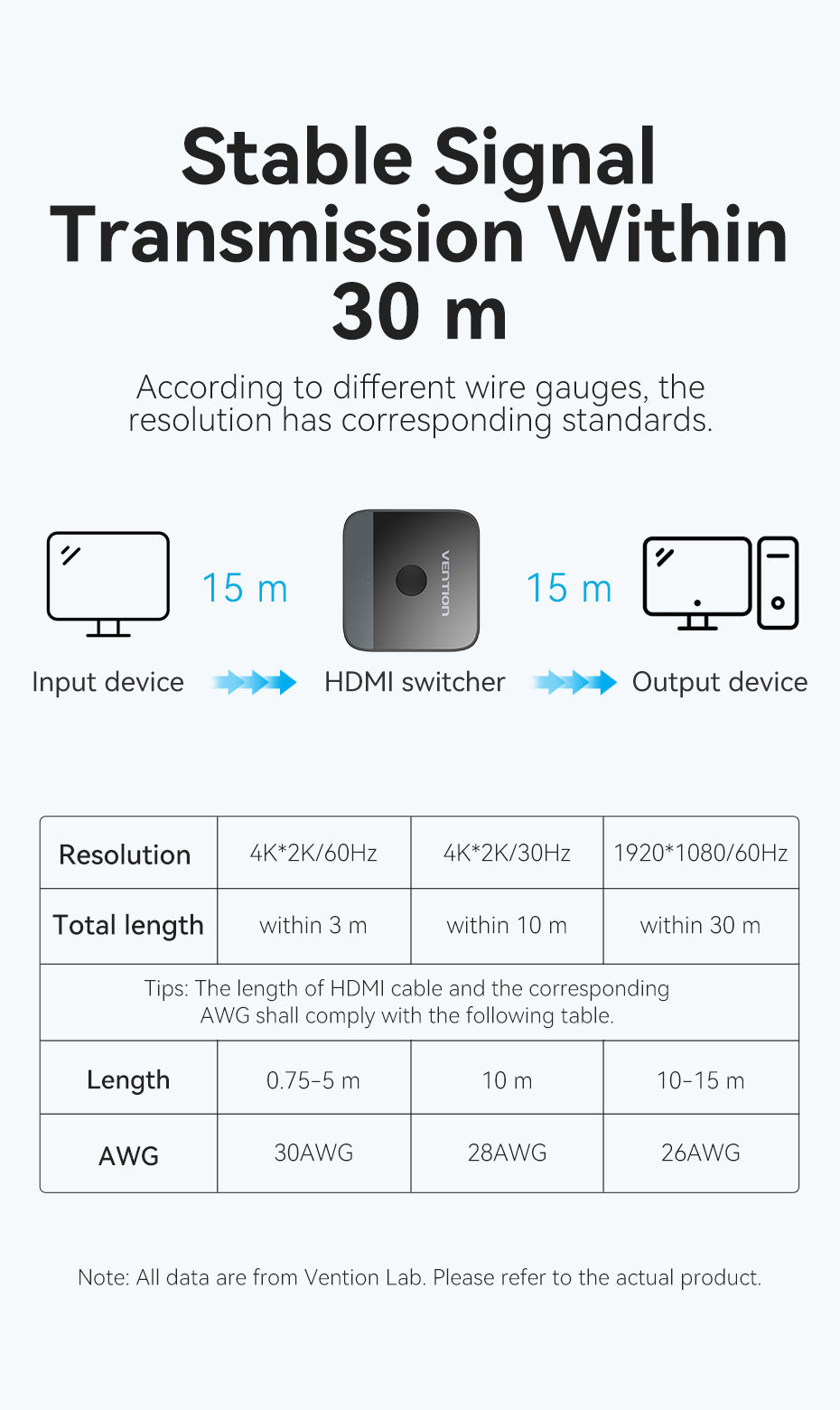 Resolution up to 4K@60Hz
Supports video resolutions up to 4K@60Hzwith 3D effect. It provides wider and richer range ofcolors and HD visual feast.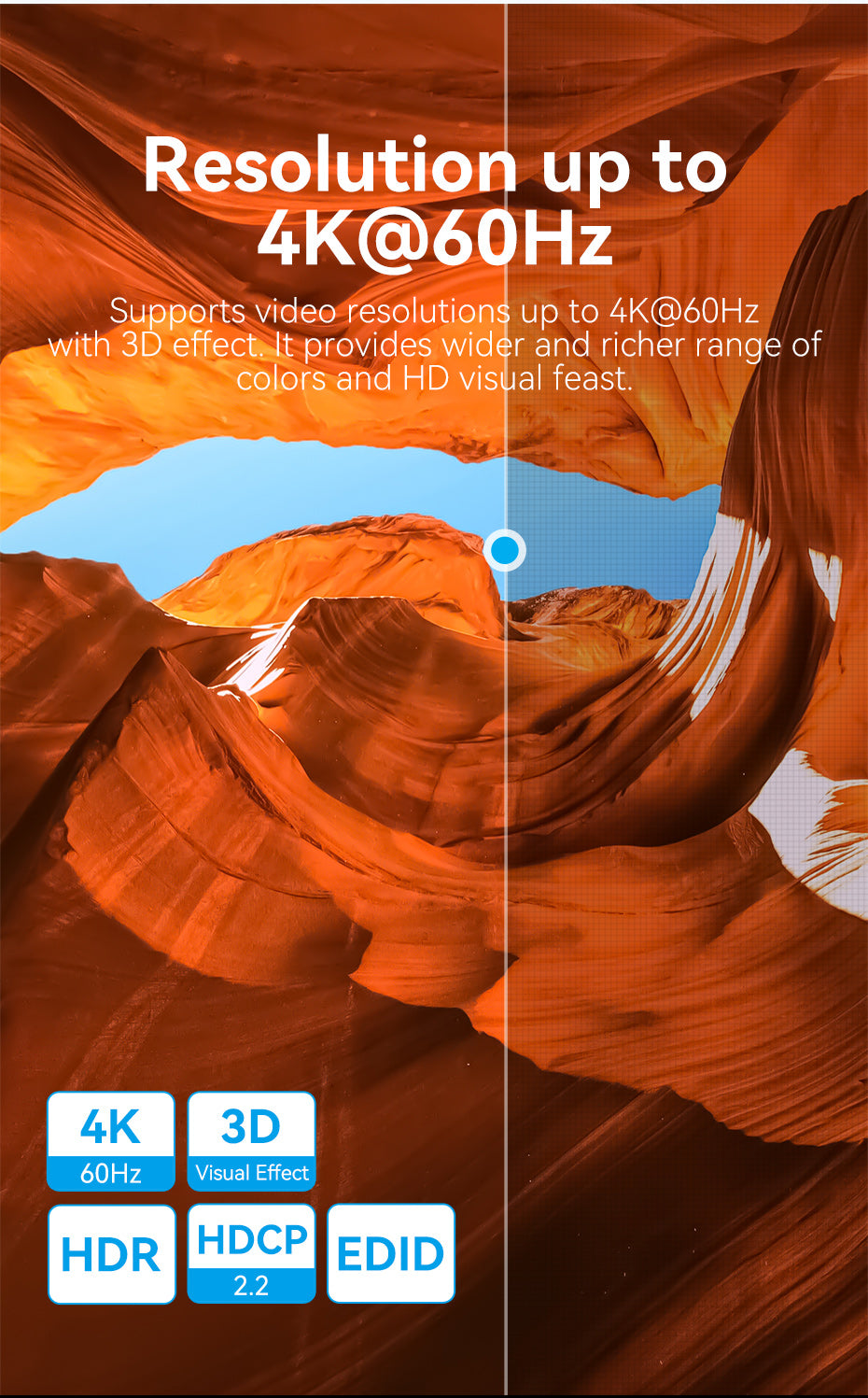 Audio & Video in Sync
Transmits audio and video signals at the same time, it is optimized for use with object-based audio formats, such as Dolby Atmos and DTS.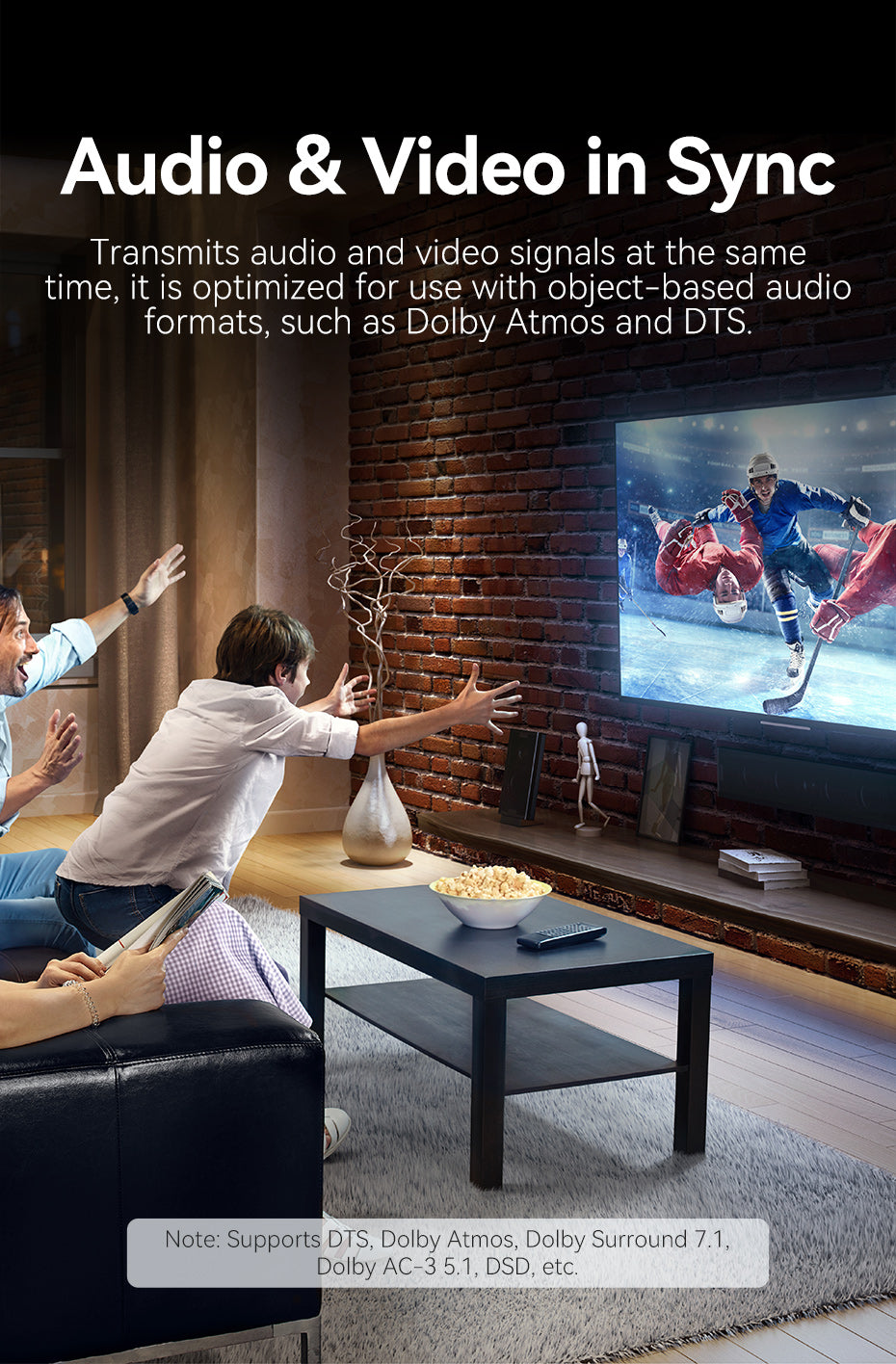 High-Performance Chipset
Built-In advanced chipset for better signal transmission and clearer picture.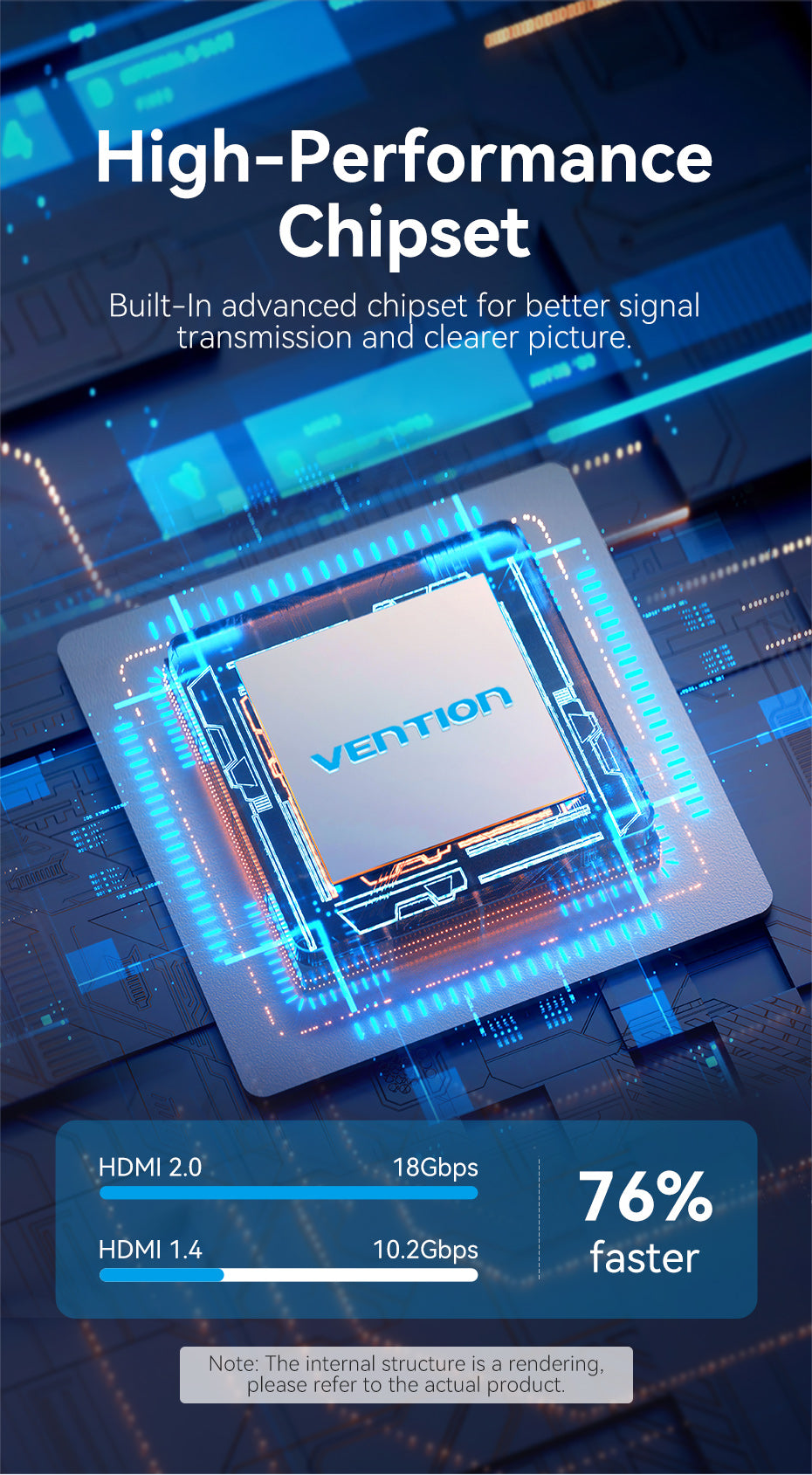 Delicate Design
01 ABS+Acrylic mirror Robust, soft touch and anti-fingerprints.
02 Side groove More, convenientto hold and plug.
03 Gold-Plated connector, Accurate datatransmission,oxidation-resistantand anti-rust.
04 Anti-slip silicone pad, Stand firmlywithout slipping.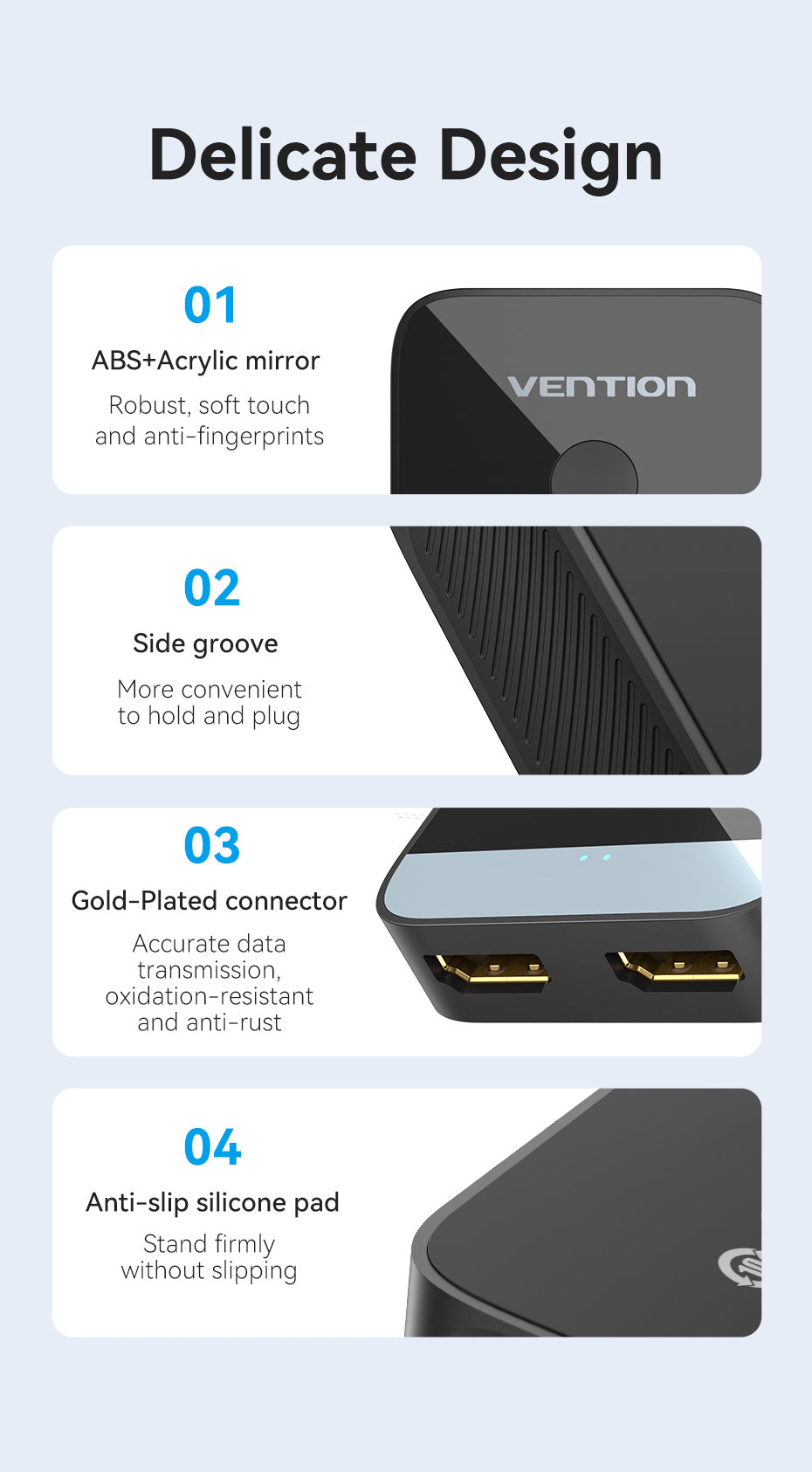 Product Parameters