Description
USB-C to DP Cable

Large screen sharing experience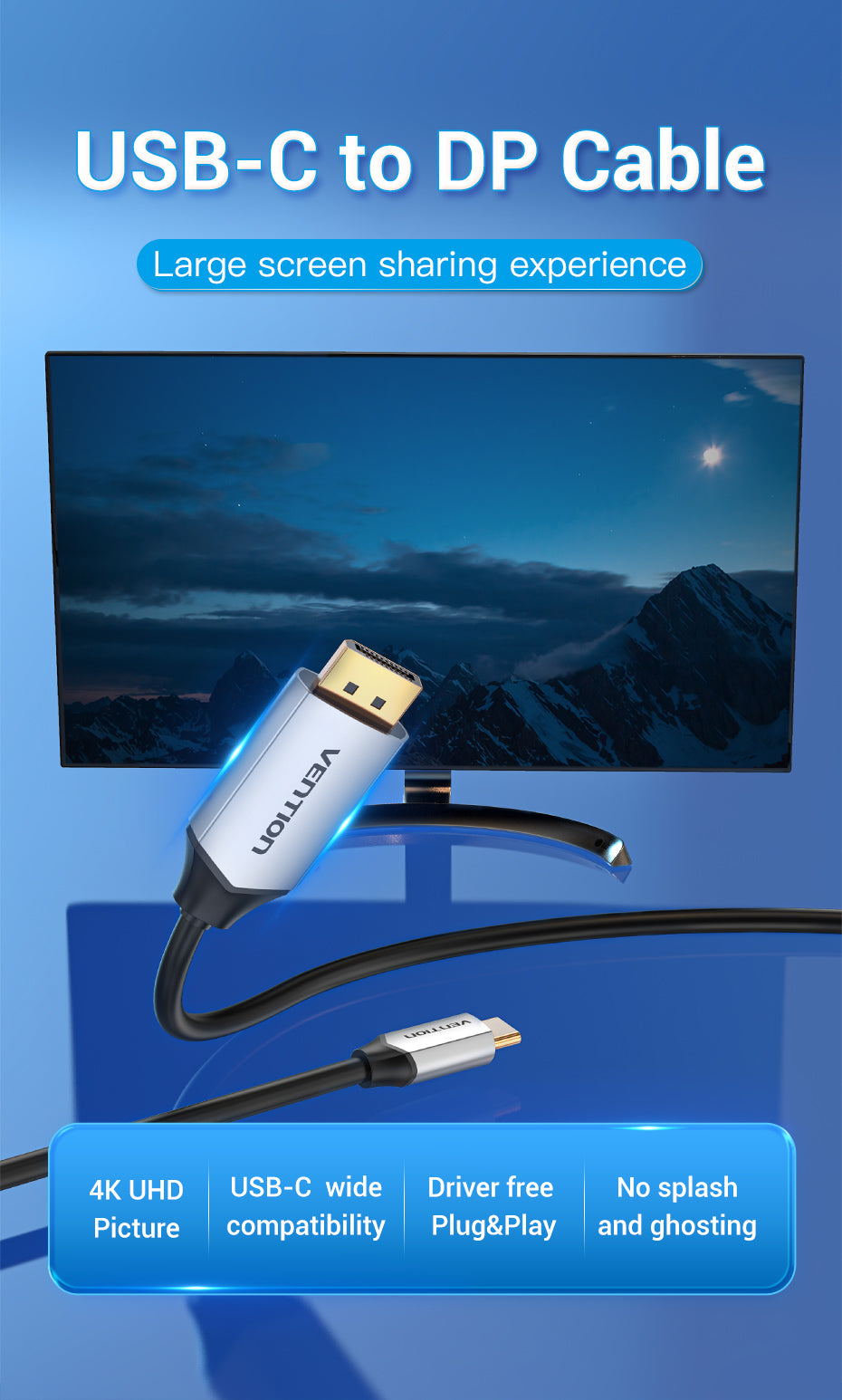 4K@60Hz UHD Picture

Backward supports 2K@144Hz, 1080P@144Hz resolution with audio and video deliver in Sync.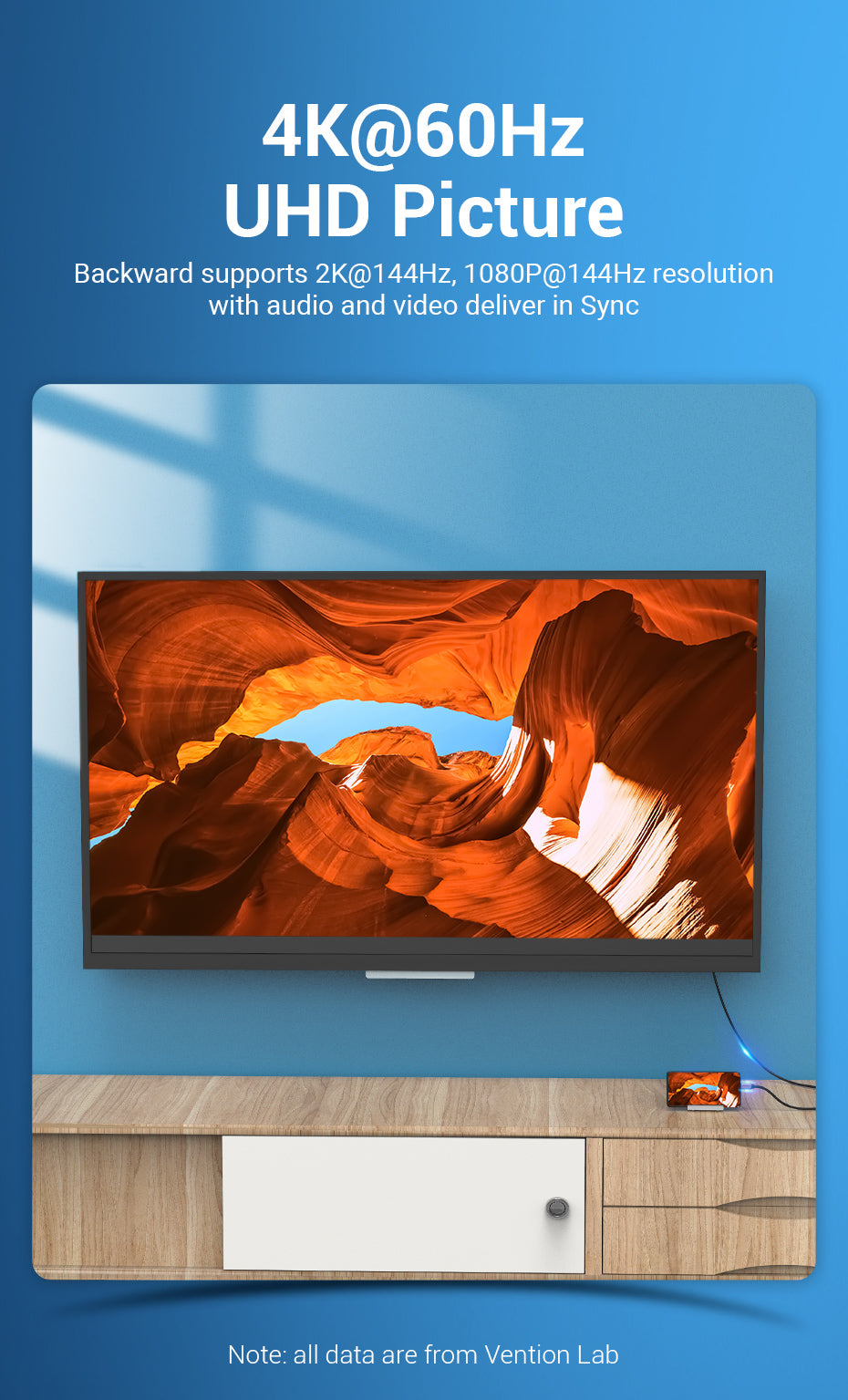 iPad Pro to TV

Doing online courses or watching movies in larger screen for eyes protection.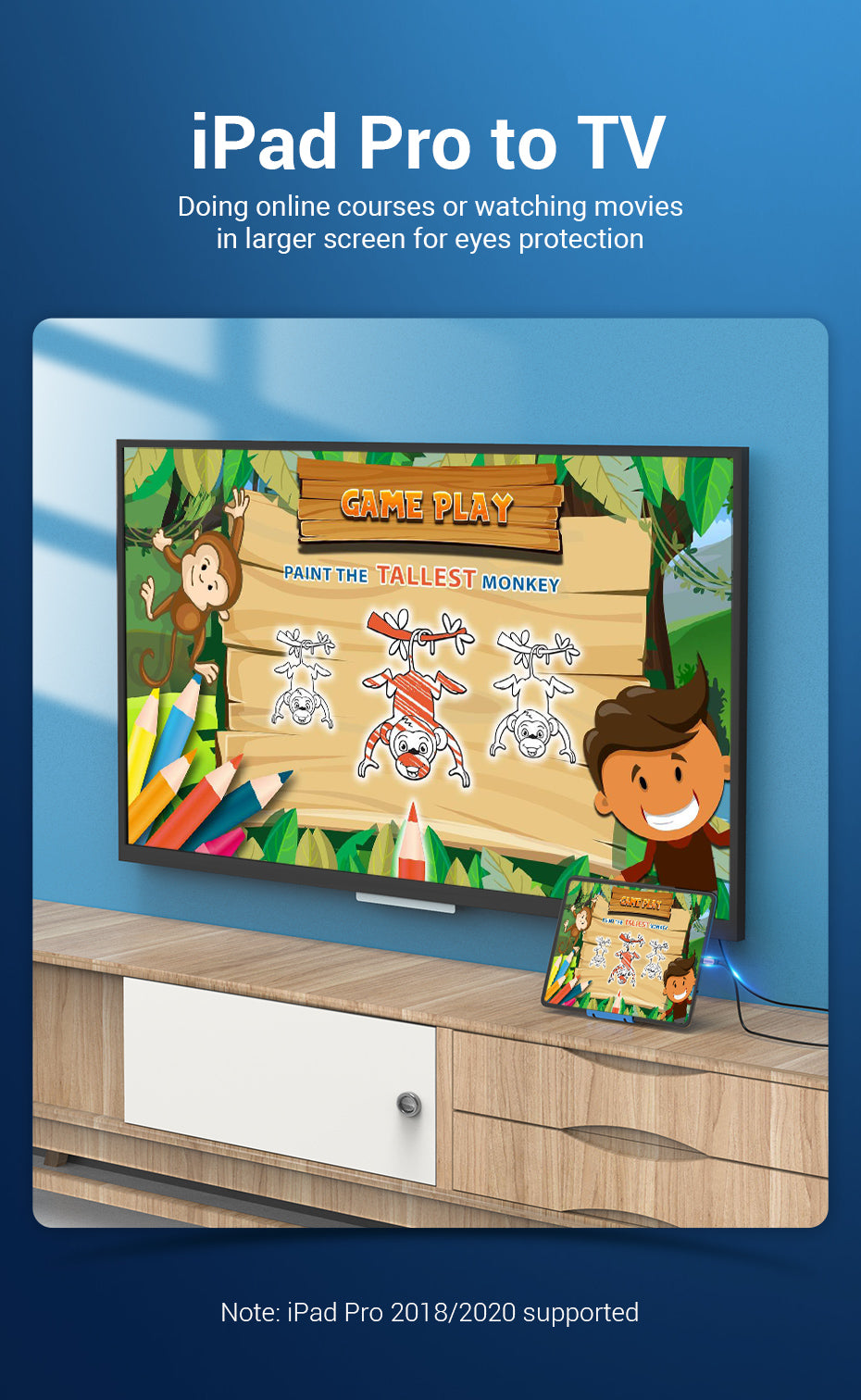 MacBook to Large Screen

Laptop connect to monitor, delight office and amusement experience.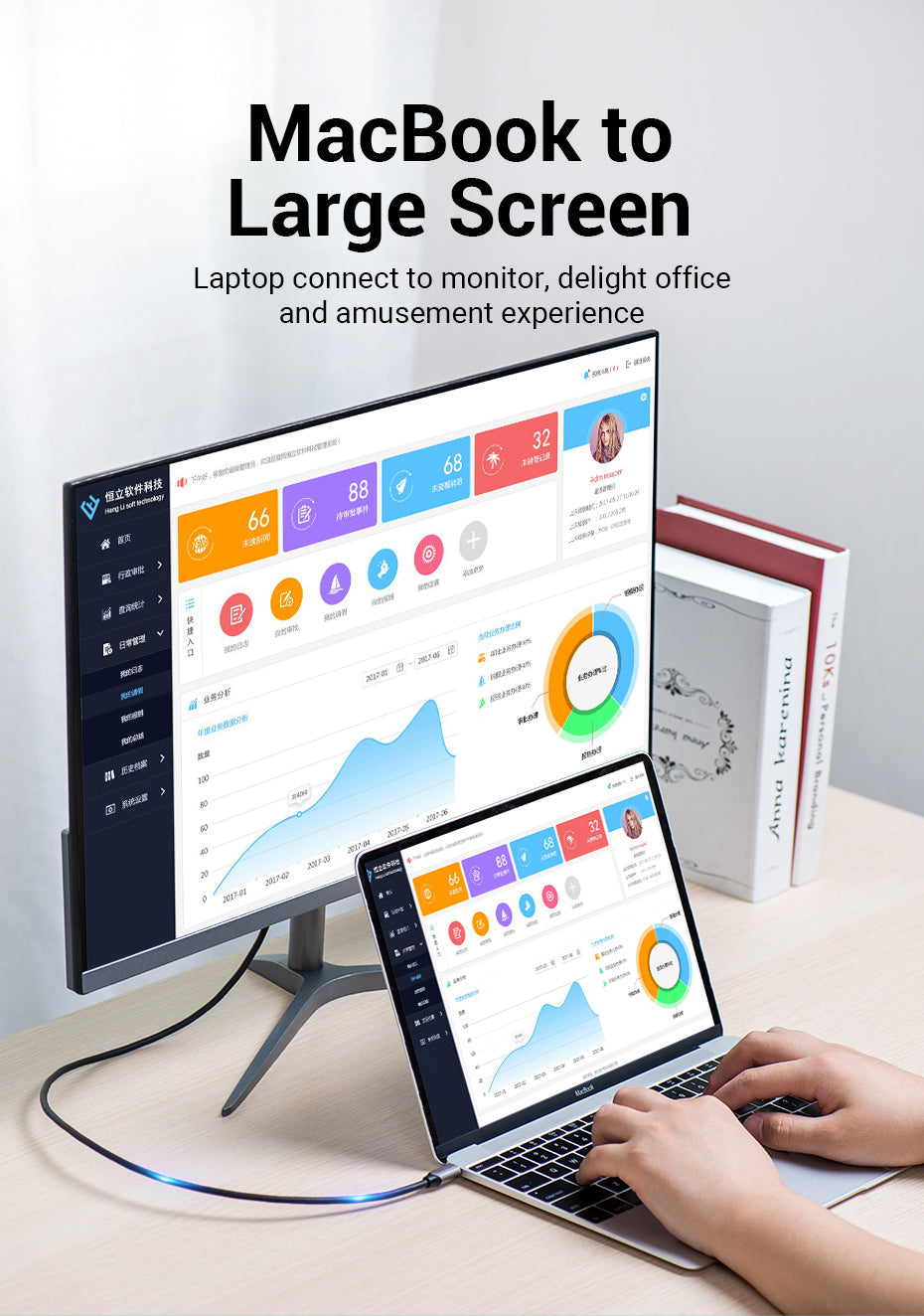 Phone to Monitor Screen Synchronization
Turns your phone to a computer, convenient for mobile officing.
Two Modes

Explore more functions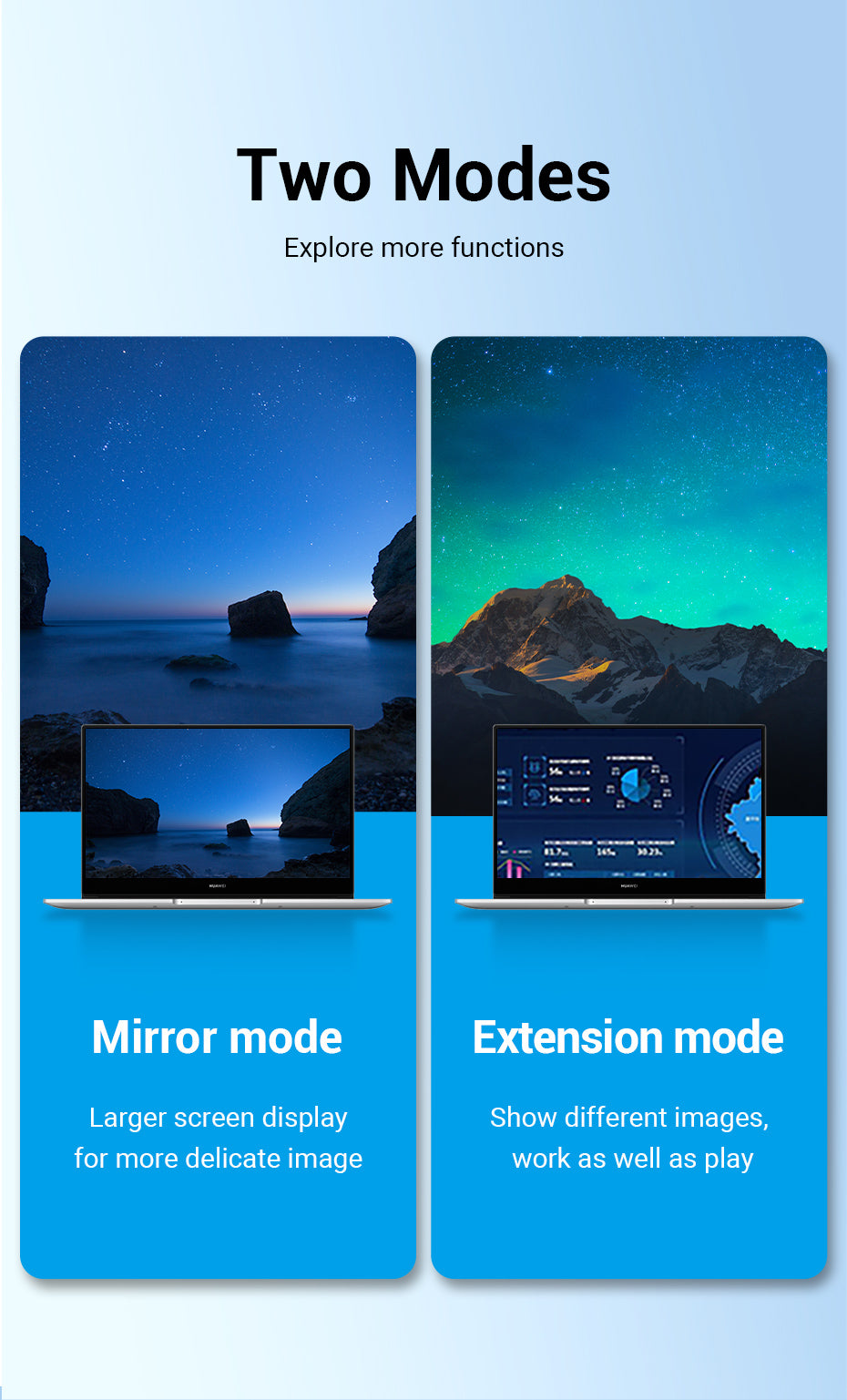 Applicable to Various Devices

Designed for USB-C interface(support 3.1 protocol) connects to display devices with DP interface.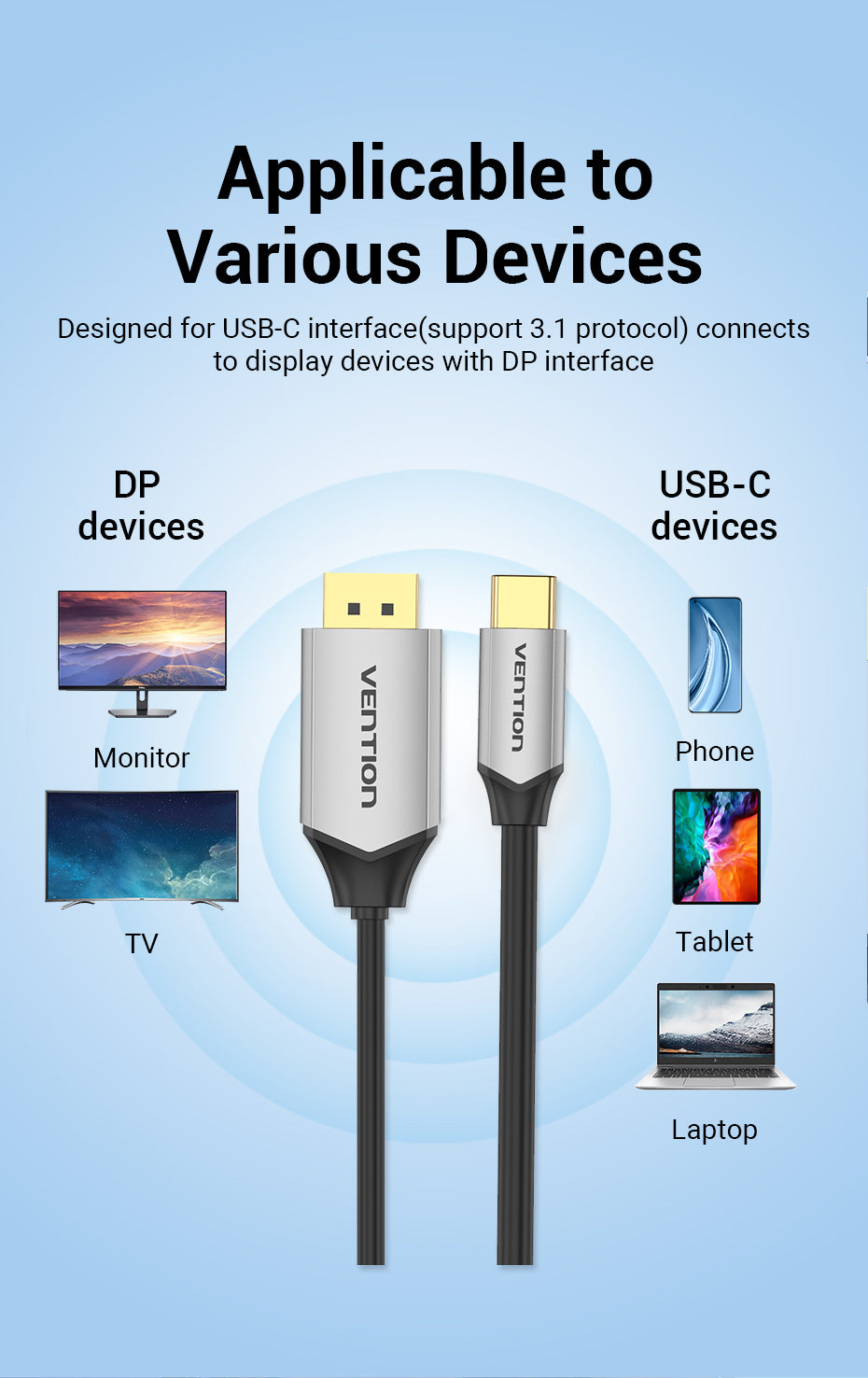 Multiple Systems Compatible

Without the need of driver installation, support plug & play.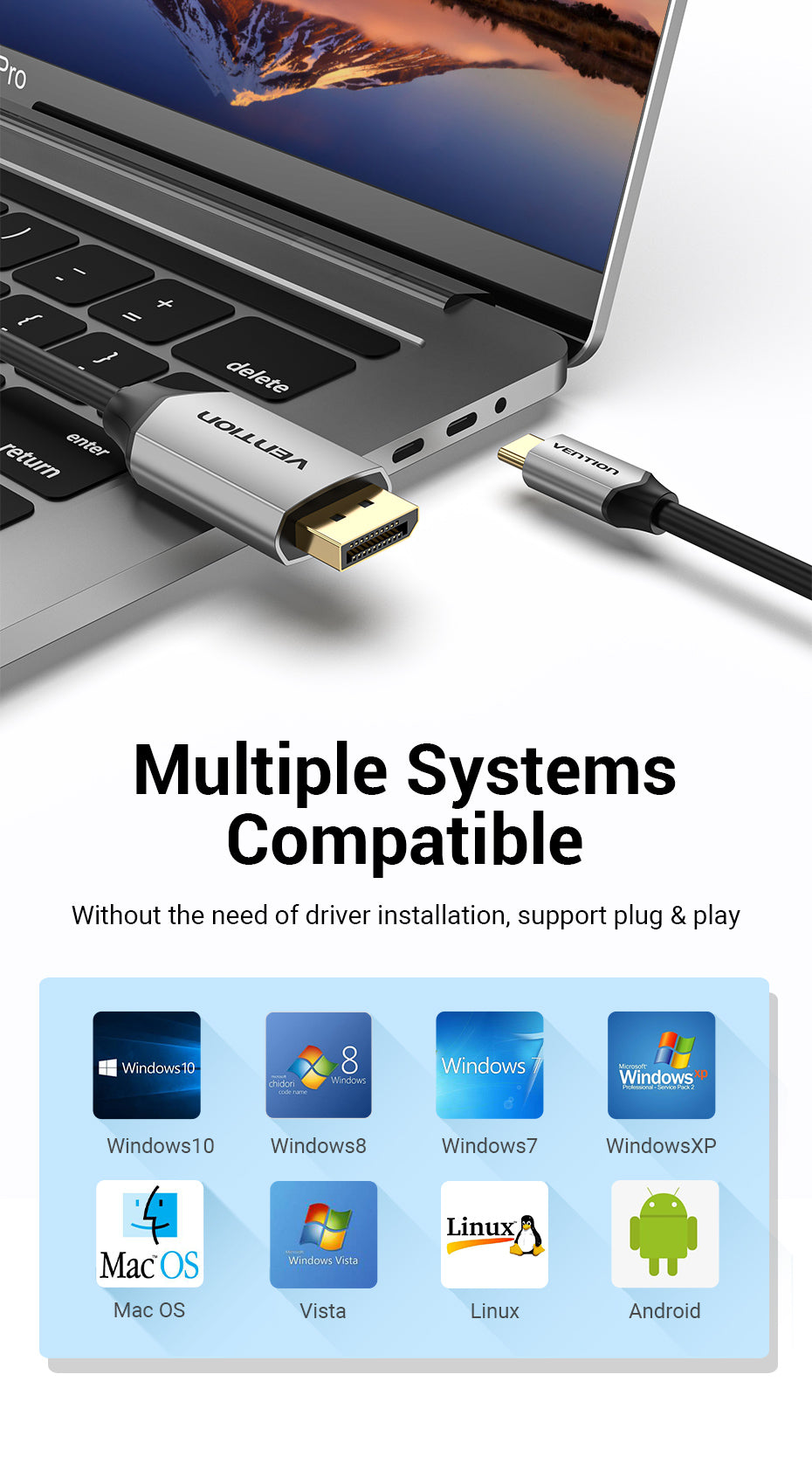 Designed for USB-C Interface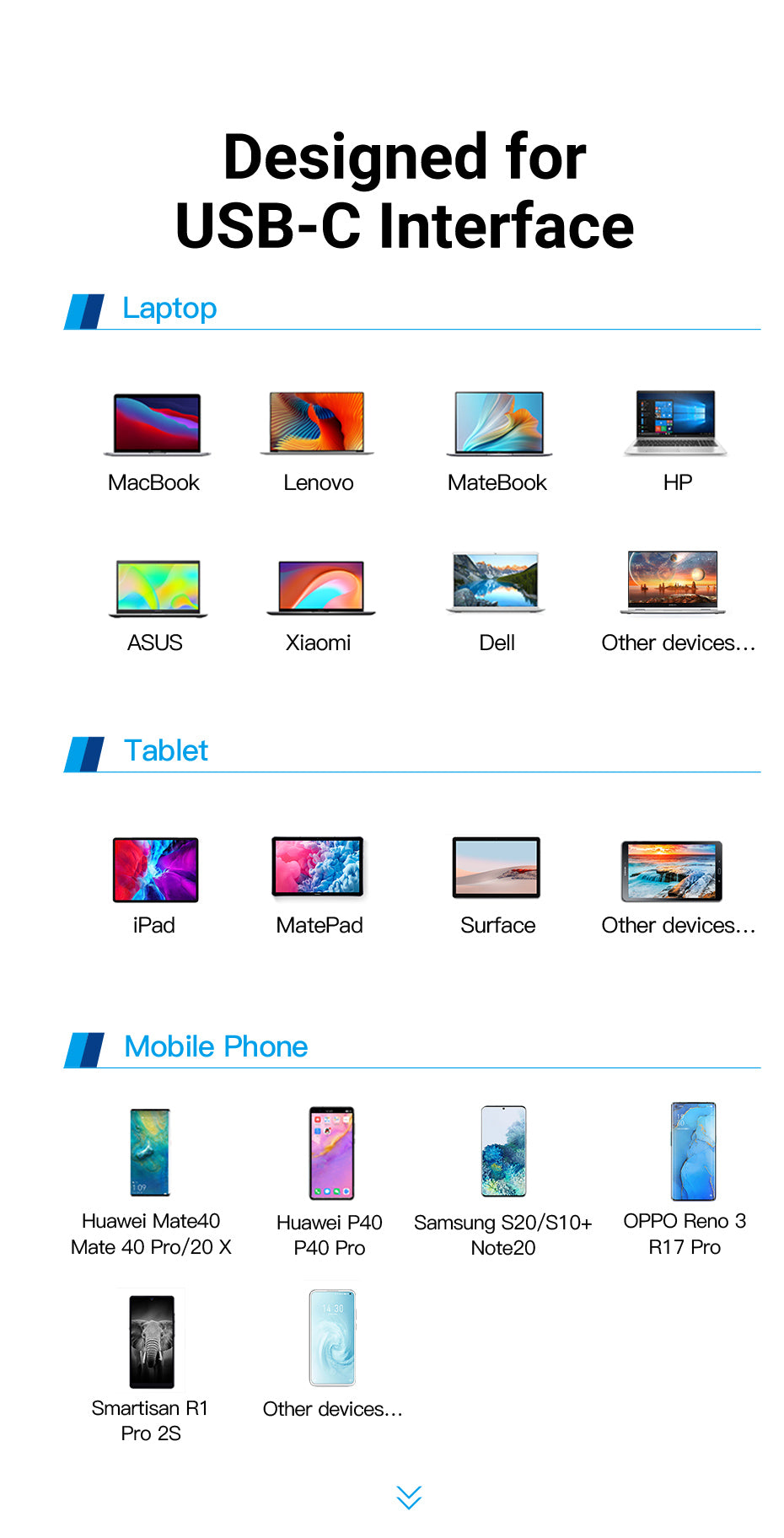 Part of Supported Models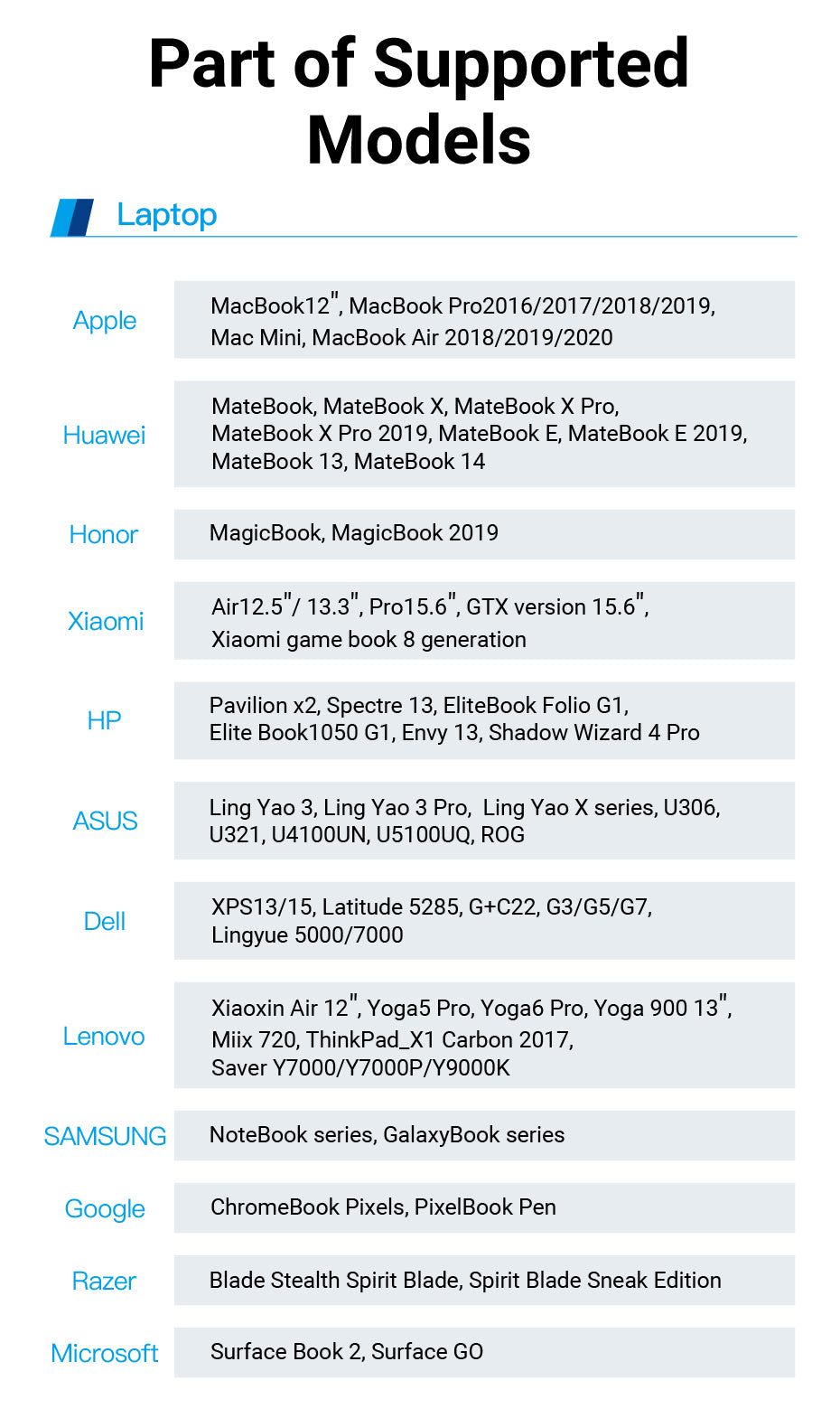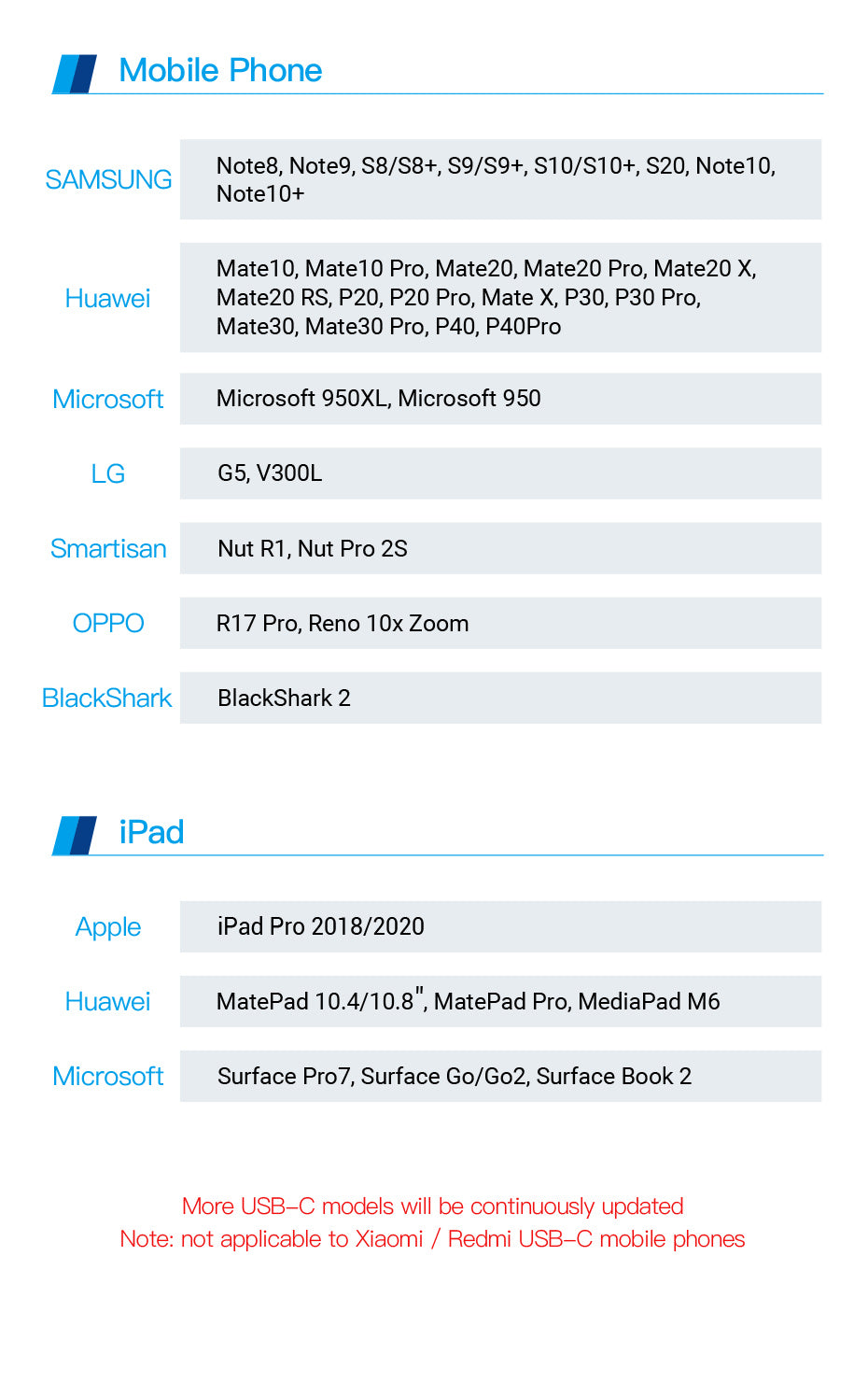 HD Smooth Playing

With independent control chip, powerful performance without lag.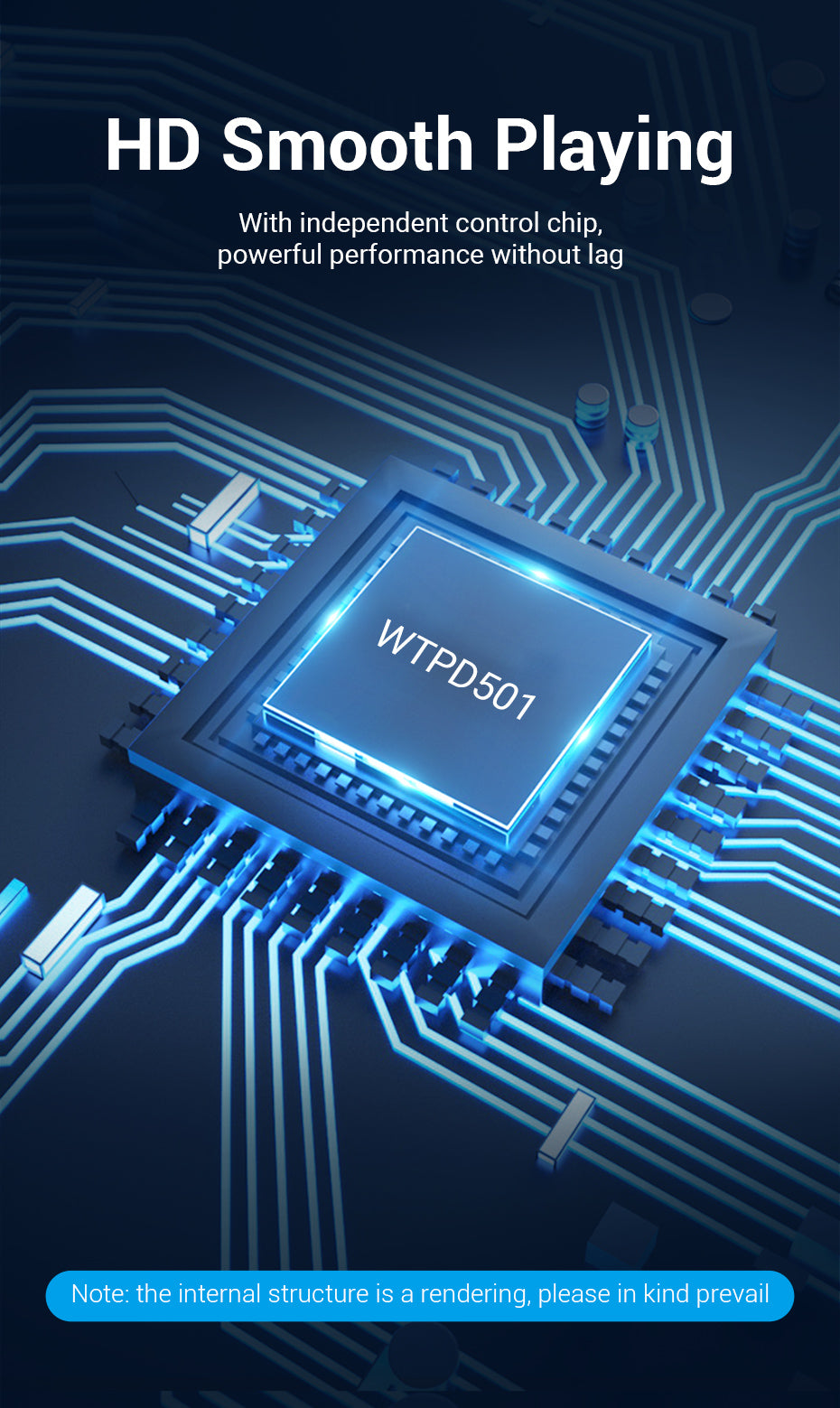 Premium Shielding Technologies

For enhanced anti-interference ability and lossless signal transmission.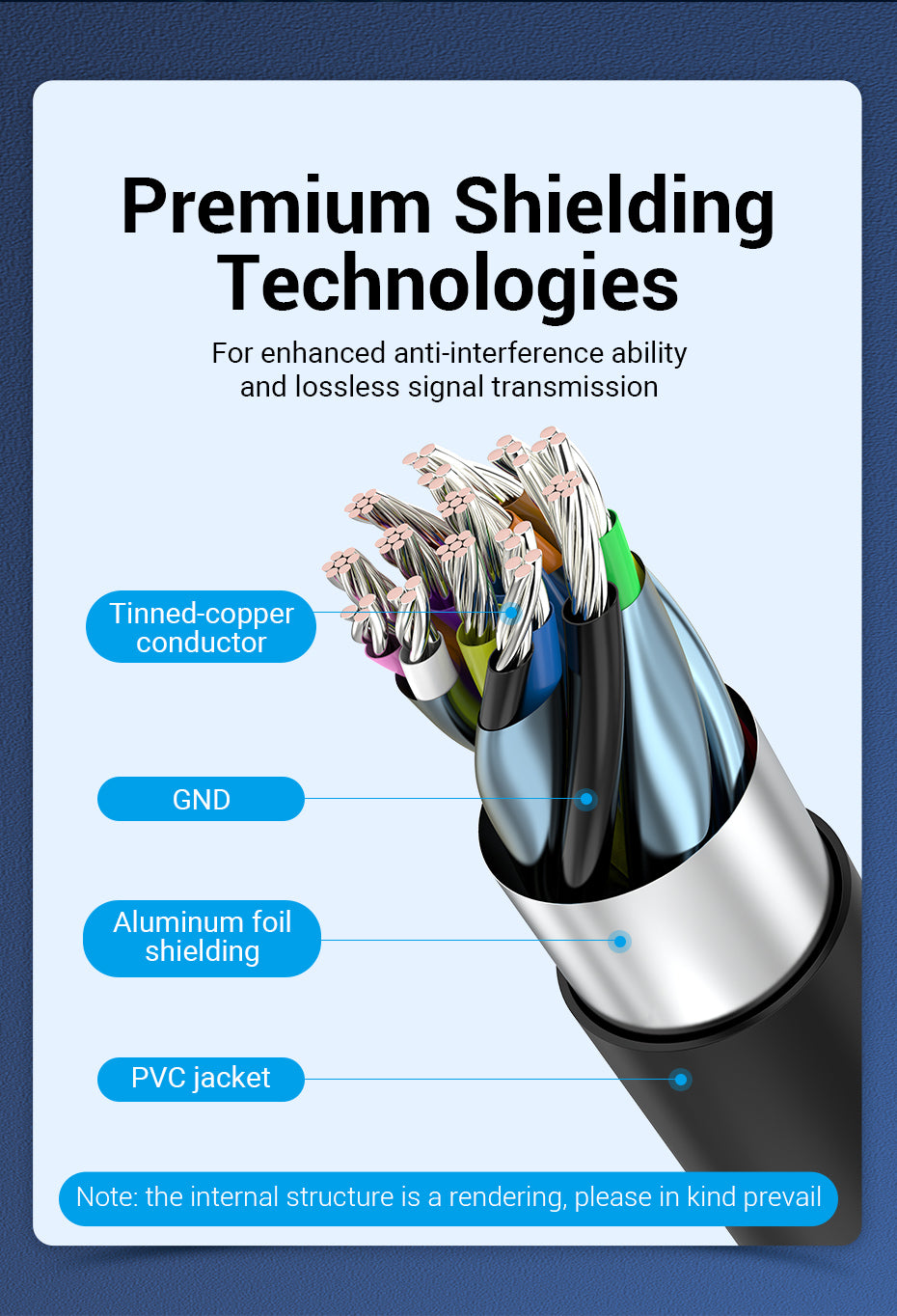 More Details

For extra long service time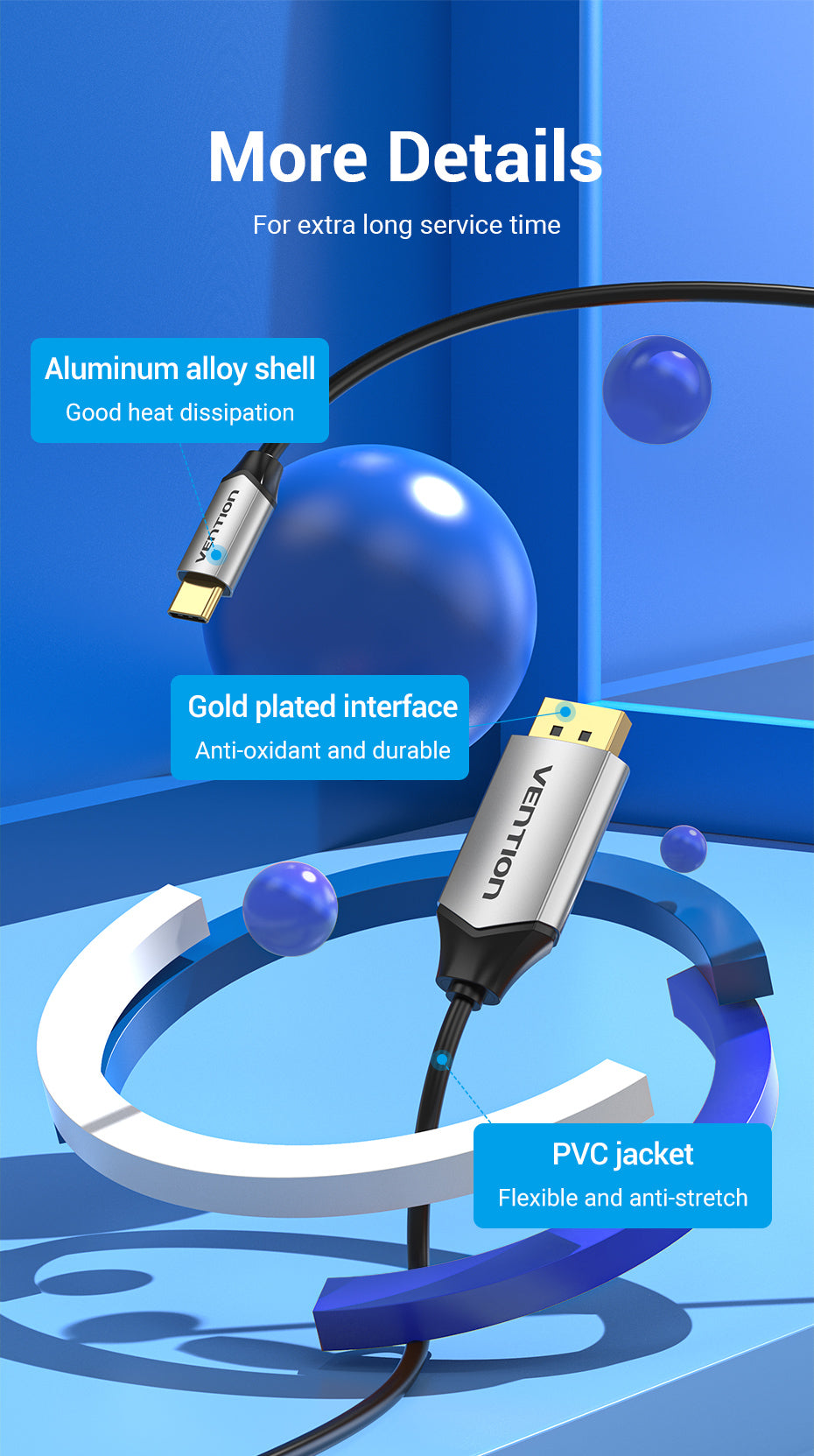 Product Size
Brand: Vention
Name: USB-C to DP Cable
Model: CGZB
Color: Black
Interface: USB-C/DP
Interface Technics: Gold-plated
Resolution: 4K@60Hz/2K@144Hz/1080P@144Hz
Conductor: Tinned-copper
Shell: Aluminum Alloy
chip: WTPD501
Shielding: Aluminum foil + GND
Jacket: PVC
AWG: 30AWG+26AWG
OD: 4.5mm
Length: 1/1.5/2m
Warranty: 1 Year
Packing: Color Box