Description
About this item
USB Sound Card USB-Anschluss mit Ihren vorhandenen 3.5 mm Audio-Kopfhörern, Headset, Lautsprechern oderMikrofon.Perfektum eine fehlerhafte Soundkarte, einen Audio-Port oder als Ersatz für einen defekten USB-Audio-Adapter zu umgehen.Hinweis: Das Ohrhörer muss das Mikrofon unterstützen, wenn wir einen Sprachanruf wollen.

Plug and Play: Keine Treiber erforderlich.Voll einstecken und spielen.Einfaches Tragen und flexibler kann überall eingesetzt werden.

Kompatibel mit OMTP & CTIA: Support CTIA apple earphone & OMTP android earphone.

USB External Sound Card Adapter ist mit 15CM Länge für einfaches Tragen und flexibler.

Weitverbreitet verwendet: Funktioniert mit jedem Standard USB Audio Class fähigen System einschließlich Windows 10/8.1/8/7/Vista/XP, Mac OS X, Linux und PS4, Google Chromebook, Windows Surface 3 pro, Raspberry Pi etc.
Product Description
USB externe Soundkarte

What problems does the audio card solve?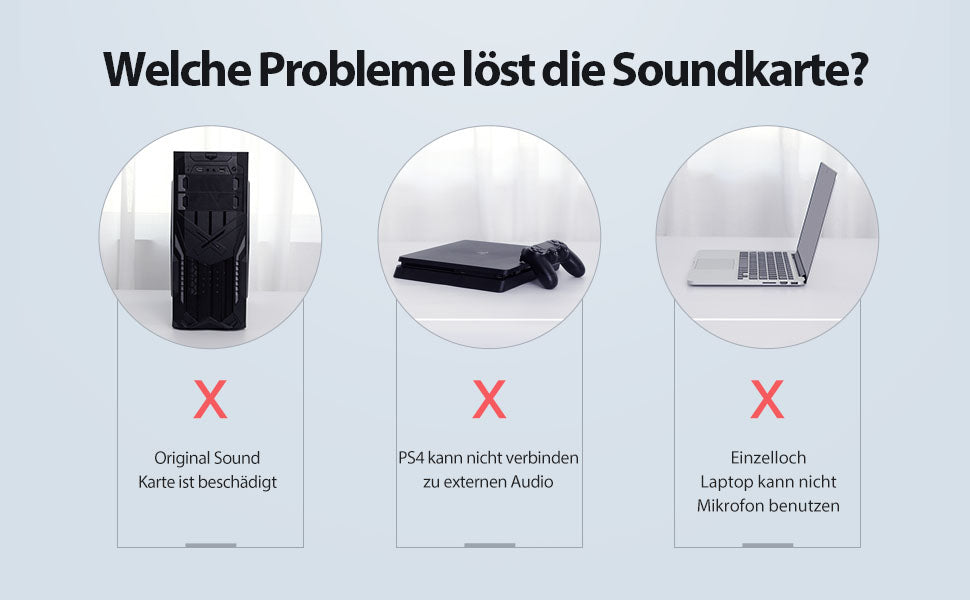 Extends microphone-in and audio-out ports to your computer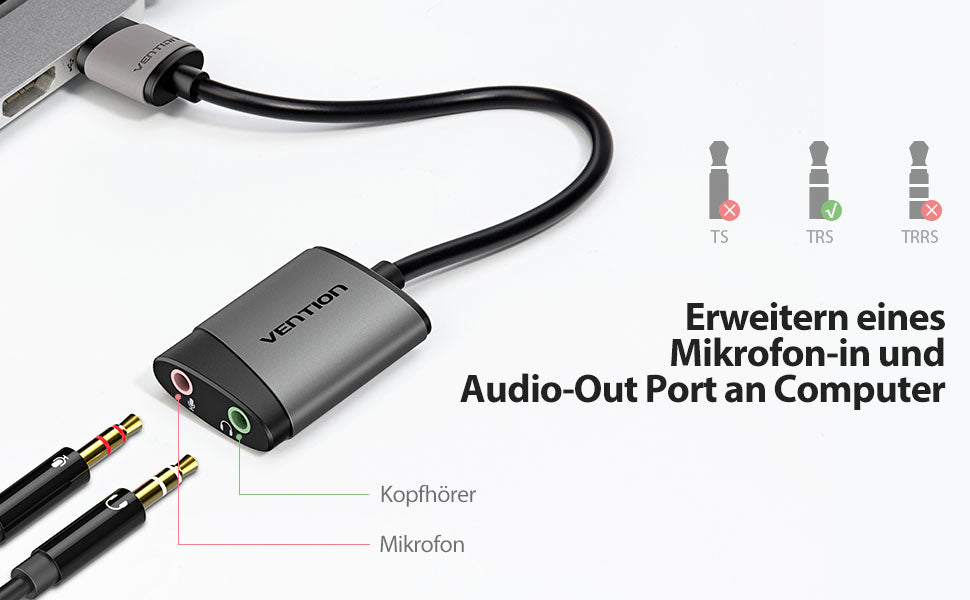 Multiple types of selection